Inflation, while no longer at its 2022 peak, remains elevated. What does that mean for you as you consider whether or not to buy a home in 2023?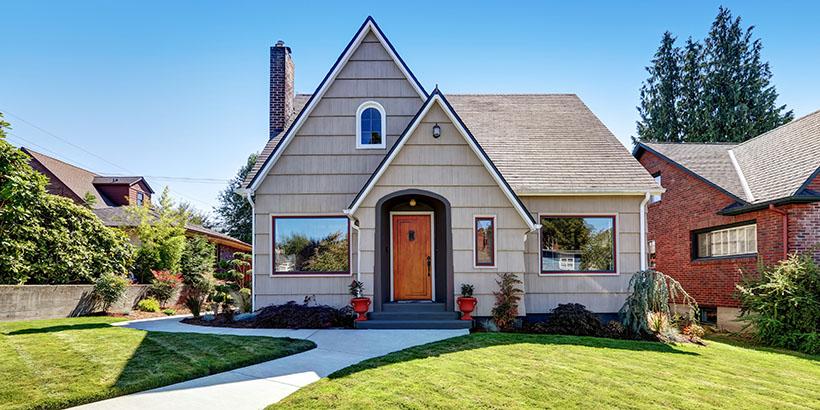 Beginning in 2021, a combination of government aid, demand for goods and bottlenecked supply chains served to increase the cost of everyday items, including housing. This is known as inflation. When it occurs, it generally means your hard-earned dollars don't stretch quite as far as they used to.   
In 2021, inflation rose to a degree last seen in the 1980s. Since then, the costs of certain goods and housing have continued to rise, though in recent months the rate of these price gains has slowed. Still, the median sales price for all houses sold in the United States has increased by nearly $110,000 in the past two years, reaching $467,700 by the end of 2022.
Starting in early 2022, the nation's central bank, the Federal Reserve, began to combat inflation by pulling money out of the economy and increasing interest rates.
As a response to this change — in addition to broader supply and demand concerns — mortgage rates increased at the fastest rate since the early 1980s. According to Freddie Mac's Primary Mortgage Market Survey®, rates increased from slightly more than 3% in early 2022 to more than 7% by November. In recent months, mortgage rates have come down but still remain approximately double what they were just two years ago.
To summarize: Houses have never been more expensive and mortgage rates are above 6% for the first time since 2008. So, should you hold off on buying a home?
The Case for Buying a Home Today
If you're financially ready, now may be a great time to buy.
Not only will buying today help you begin to build equity, a fixed-rate mortgage can stabilize your monthly housing costs for the long-term even while other life expenses continue to rise — as has been the case the past few years.
Housing costs increased rapidly in 2021 due to a combination of factors: inflation mixed with a high demand for housing (primarily due to low rates and work-from-home arrangements) and a low housing supply. Since rates began to rise in early 2022, housing costs have moderated. For those looking to buy now, you may expect house prices to remain somewhat stable while facing less competition from other buyers due to the current mortgage rate environment.
Don't let today's rates dissuade you, either. Recent Freddie Mac research found that in higher rate environments, homebuyers can potentially save $600-$1,200 annually by applying for mortgages from multiple lenders. Also keep in mind that you can refinance your loan in the future if/when rates decrease.
On the renting side, our 2023 Multifamily Outlook estimated that rents rose between 6-8% in 2022, though we forecast a modest 3.9% rent growth in 2023.
Although rents and home prices are likely to remain expensive and may continually increase, there are advantages to buying a home today if you are ready. Rents typically increase between 3% and 5% each year, though your landlord or management company may charge more depending on the terms of your lease agreement.
On the other hand, homeowners with fixed-rate loans will see little to no change to their monthly housing cost over the life of their loan. You can be confident in knowing that your mortgage payments won't change much in the long term, even when life's other costs do.
To determine the best loan type for your financial needs, speak with a lender.