June is National Homeownership Month, the perfect time to celebrate homeownership and reflect upon the important role it plays for America's families, our communities, and the economy.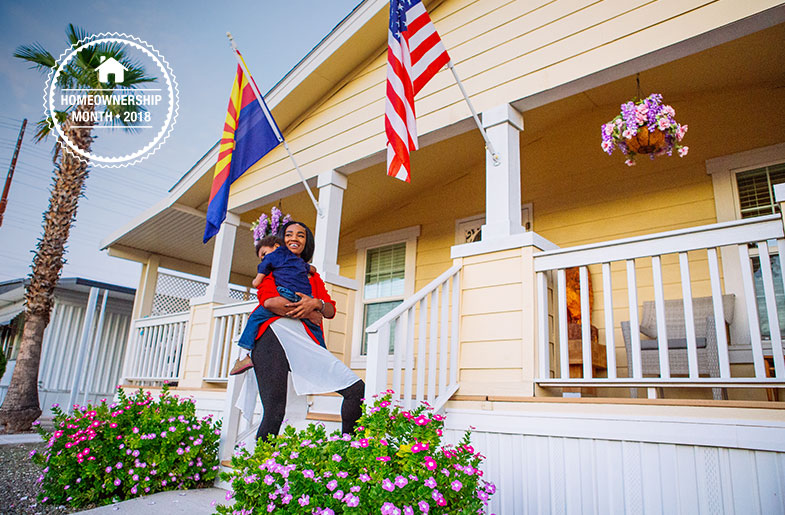 To honor this month, we're launching a month-long blog series to showcase the many ways homeownership affects our daily lives, from providing financial and social stability to fueling our national economy.
Why does homeownership matter? Let's look at the triple bottom line:
In 2002, President George W. Bush proclaimed June National Homeownership Month, with a goal of helping more families achieve the American Dream. Freddie Mac is proud to be part of the industry that makes this dream possible.
Homeownership and You

. Our founding fathers linked the notion of property ownership to security, a stake in the ground, and general happiness. The same applies today as homeownership remains the cornerstone of the American Dream – providing families with a sense of emotional and financial stability and, historically, boosting household wealth through equity and appreciation over time.

Homeownership and Your Community

. Homeownership plays a vital role in helping to build strong, stable communities. In addition to it bolstering your community's treasury through taxes, research shows the many social benefits it provides, including increased volunteerism, improved health, and less crime.

Homeownership and Our Economy

. The housing market is a driving force in our economy, with the Bureau of Economic Analysis estimating that it accounted for approximately 12.3% of our gross domestic product in 2017. It's the thread that runs through all aspects of our local and national economies, from construction to manufacturing. Homeowners also tend to buy more goods and use more services in their communities, further benefiting the economy.
Be sure to visit My Home by Freddie Mac® to learn more about homeownership and follow our National Homeownership Month blog series to learn why housing matters.