Over the years, homeownership has cemented its role as part of the American Dream, providing families with a place that is their own and an avenue to build wealth over time. This "wealth" is built, in large part, through the creation of equity.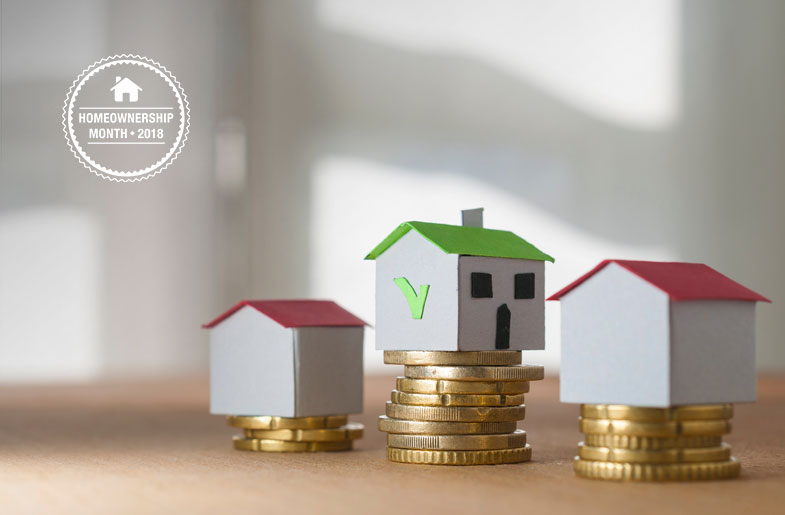 Equity is the difference between how much your home is worth and how much you owe on your mortgage. You can build equity over time by paying down your mortgage (by way of your monthly mortgage payments) and through the home's appreciation.
Paying Down Your Mortgage
Scenario: You bought your home in for $200,000 with a down payment of 10%, resulting in a loan amount of $180,000. You secured a 30–year fixed–rate mortgage at 4.75% with a monthly mortgage payment of $939.00, not including taxes and insurance.
Over the years, you'll see how your monthly mortgage payments lower you loan balance, while helping you build more equity.
|   | Day 1 | 5 Years | 10 Years | 15 Years |
| --- | --- | --- | --- | --- |
| Principal Paid (equity built) | 0 | $15,590 | $35,063 | $59,745 |
| Loan Balance | $180,000 | $164,410 | $144,937 | $120,255 |
Appreciation
Let's say you decide to sell your home, above, ten years after your purchase. Aside from building up over $35,000 by paying down the principal on your mortgage and your initial $20,000 down payment, you also have appreciation to factor in.
Assuming a 3% per year home appreciation (based on the national average), your home's value after living in it for 10 years would equal $268,783, an increase of 34% from when you first purchased it for $200,000
To calculate the total equity you've built through homeownership, simply subtract your current loan balance from the home's current value – in this scenario, $268,783 – $144,937 = $123,846.
Building equity through your monthly principal payments and appreciation is a critical part of homeownership that can help you create financial stability. It's important to note that some markets appreciate faster than others. It's also possible for home values to depreciate due to economic conditions, your home not being kept up, or a drop in neighborhood home values.
Be sure to visit  My Home by Freddie Mac® to learn more about homeownership and follow our blog series, Why Homeownership Matters: The Triple Bottom Line, in celebration of National Homeownership Month.