As we wrap up National Homeownership Month, what better time to look at the future of homeownership. Financial, demographic, technological and cultural forces are dramatically reshaping how people think of themselves, their family and their future. And yet, in the face of these changes, the idea of the American Dream persists: Opportunity. Independence. Prosperity. Pride.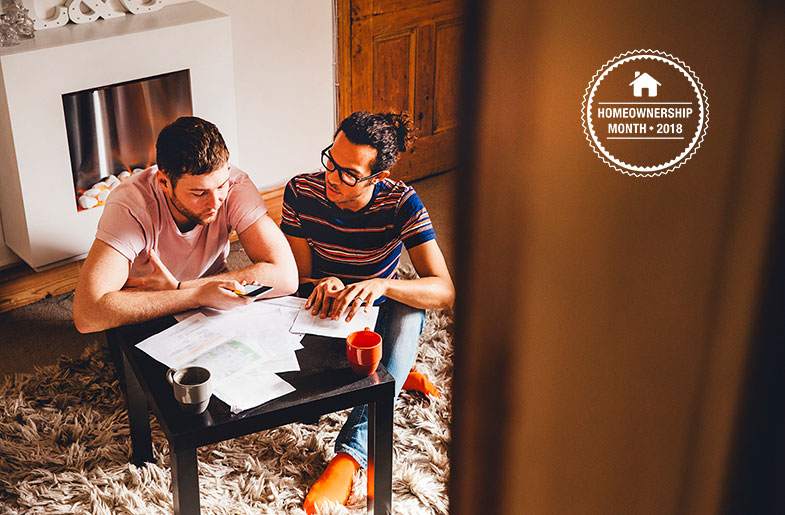 For many, one thing above all symbolizes the American Dream: owning a home.
To best serve the next generation of homeowners — the Borrower of the Future — we're delving into the data and studying the characteristics of different demographics and generations, their views of homeownership and the impact of the technology and innovation.
So, what does the research say?
People are staying at home: With more Millennials now living with their parents than with a spouse, they represent a reservoir of pent-up demand for housing. And although some boomers are downsizing for economic reasons or moving to be closer to family, many are choosing to "age in place."
The make–up of the U.S. is changing: America is on track to become a "majority–minority" country. This demographic shift will result in Hispanic Americans making up 50% of first–time homebuyers by 2020. And multi–generational household trends are increasing, with children, parents and grandparents living under one roof.
Work is more mobile: The digital age has allowed for work to be done from anywhere. And more Americans today work two or three different jobs, versus being full–time, salaried employees. By the year 2020, it's estimated that 43% of all workers will be freelancers, either by choice or because of new business models.
We're sharing more: From hailing an Uber ride to booking a room through Airbnb, the sharing economy is altering our view of our most valuable assets. Homes have become a way to generate income for some.
It's clear that the Borrower of the Future is evolving, which is why we're focused on reimagining together to make home possible for generations to come. Through our research and industry collaborations, we're addressing the industry's need to evolve to efficiently and effectively to address new market realities.
Learn more about the Borrower of Future and be sure to read the Why Homeownership Matters: The Triple Bottom Line National Homeownership Month blog series.