While everyone's homebuying timeline is going to be different, it's highly recommended that everyone work with their lender to get pre-approved before beginning to house hunt. Shopping with a pre-approval letter in hand boosts the confidence of both you and the seller which helps your journey run a lot smoother. So—what is a pre-approval letter and how do you get one? Gather your travel documents and let's hit the road.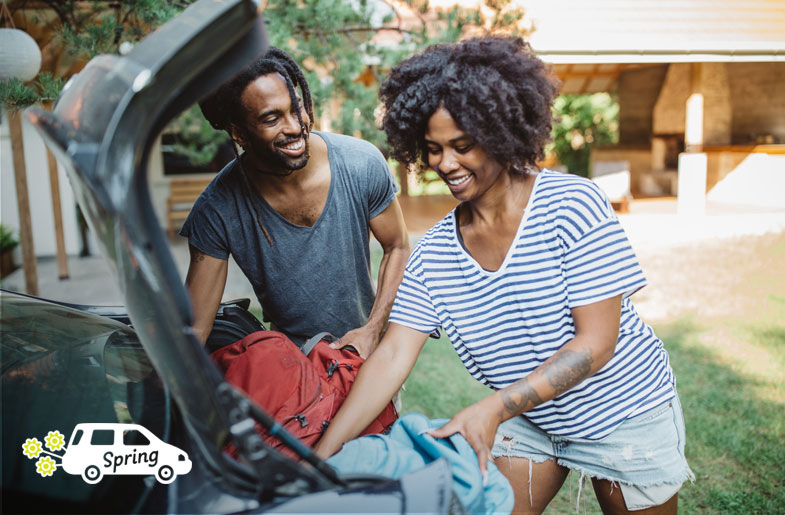 What is a pre-approval letter?
A pre-approval letter is a letter from your lender that tells you the maximum amount you are qualified to borrow. Getting a pre-approval letter is not a loan guarantee, it is simply documentation that states how much a lender is willing to lend you—pending further details.
By starting your homebuying process in the lender's office instead of in an open house, you can discuss loan options and budgeting with your lender. This should provide you additional guidance for your house hunting price range.
Pre-approval letters are also valuable to the seller because it proves you are a serious buyer. A pre-approval letter confirms that your credit and documentation have been verified—which can help you move faster in the competitive spring homebuying market. Be aware, pre-approval letters have an expiration date so be sure to ask your lender how long your letter will remain valid.
What is your lender looking for?
Start by getting in touch with a lender and filling out a loan application. Your lender will ask you to provide W–2 statements, bank statements, credit report and tax returns. They will want to make sure you are a good credit risk and have the financial ability to make your payments on time.
To do this, your lender will assess and evaluate the "four Cs":
Capacity:  Your current and future ability to make your payments
Capital or cash reserves:  The money, savings and investments you have that can be sold quickly for cash
Collateral: The home, or type of home, that you would like to purchase
Credit: Your history of paying bills and other debts on time
Getting a pre-approval letter doesn't mean you are committing to that lender for your loan. You will want to talk to multiple lenders to decide who can offer you the best deal that meets your needs. Note, the amount listed on your pre-approval letter not necessarily how much you should borrow – it's the maximum. Only borrow an amount that you feel comfortable repaying.
What to know more about the homebuying process? Be sure to follow our spring homebuying series. 
Next Stop...