Now, more than ever, our mission matters. Since the start of the COVID-19 pandemic, we have supported American families nationwide. While the future holds many unknowns, one thing is clear: even in uncertain times, people know that Freddie Mac will be there.
In 2020, through our unstoppable mission, we helped homeowners and renters find safety and stability at home.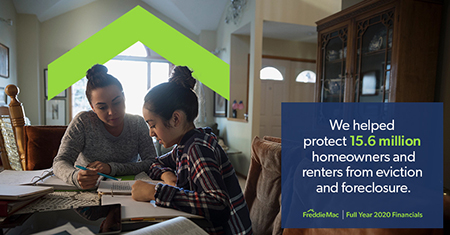 Our Borrower Help Centers can help identify options to stay in your home.
Learn more about mortgage relief and renter support.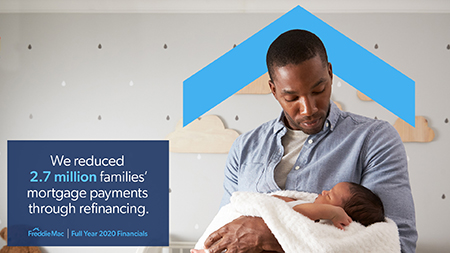 Learn how refinancing can help you potentially save money.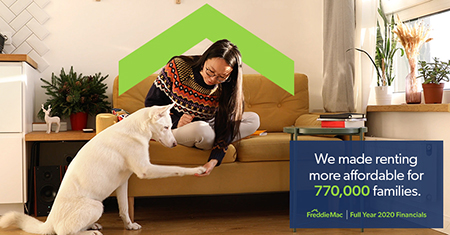 Find resources on how to find a home that fits your financial situation.
For more information on our support, visit our website.