Our solid third quarter 2021 financial results allow us to serve our mission and make home possible for owners and renters across the country and throughout the economic cycle.
Our financial results illustrate how we serve our mission expansively:
Helping lenders of all sizes serve their communities.
Addressing issues of housing inequity.
Maintaining the stability of the U.S. housing finance system during the COVID-19 pandemic.
Providing access to sustainable and affordable home financing.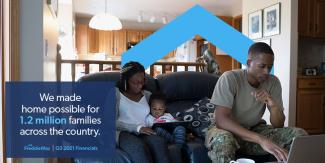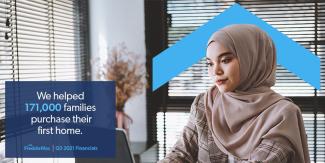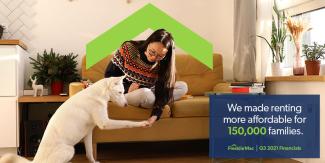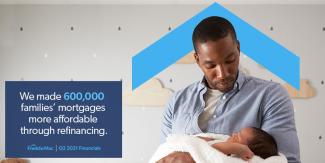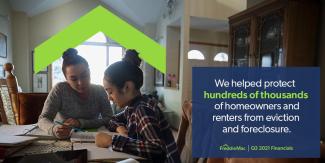 To learn more about how we're moving our company forward to deliver real results for homeowners and renters across the country, you can read the full financial and business results shared at our third quarter 2021 earnings call.