If you're looking for ways to save money, lowering your monthly utility bills is a great place to start.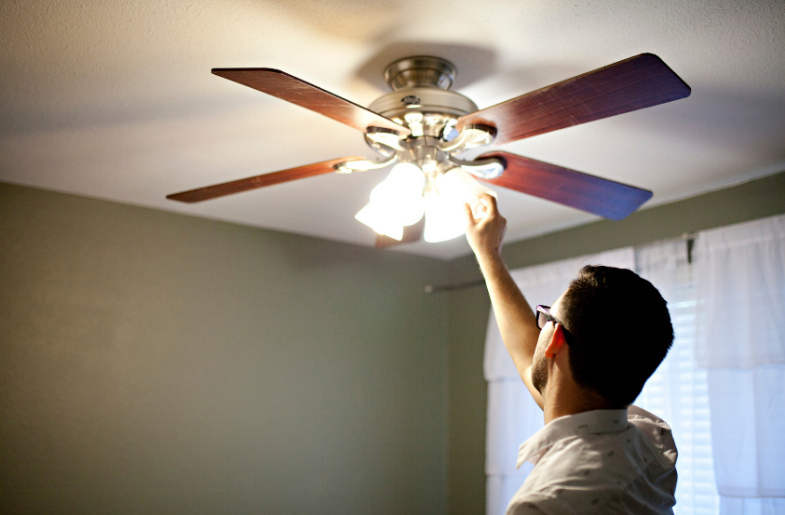 The fact is even simple changes could make a difference in your energy use – and your monthly expenses. Fortunately, you don't have to be a homeowner to make energy-efficiency improvements to your residence. Here is a list of easy and affordable ways to save energy as a renter.
Change out the lightbulbs

Compact fluorescent lamps (CFLs) and light emitting diodes (LEDs) last longer and use significantly less energy than traditional incandescent bulbs. You'll save even more by diligently turning off the lights whenever you leave a room.

Unplug electronics

Get in the habit of unplugging your electronics (even chargers) after switching them off, as they continue to draw a current and use energy even when they are not in use.

Check windows and doors

If your rental is not properly insulated, it could be allowing heated and cooled air to escape. Check that the windows and doors are properly sealed and alert your landlord if you notice a crack.

Install a programmable thermostat

A programmable thermostat lets you set a heating and cooling schedule based on your routine, so you're not paying to heat and cool your home while you're away.
What to look for in an energy-efficient rental
Landlords who invest in energy-efficient upgrades will typically highlight those improvements in their listings to appeal to potential renters. If you're searching for a place to rent, here are some features to look for that could help you save on utilities:
Certifications like NGBS, HERS and LEED indicate that the building is verified and meets established standards of efficiency.
If the rental includes a refrigerator, washer and dryer, dishwasher, etc., look for efficiency rating labels like ENERGY STAR® and WaterSense on the appliances.
Consider what direction the building is facing and whether it is shaded by trees or other buildings, as the amount of sunlight it receives can have a large impact on your heating and cooling needs.
Saving money on utilities is just one of the benefits to living in a green home. Rentals that are built sustainably and with high-efficiency appliances can help reduce your overall carbon footprint and contribute to improved air quality for you and your family.
Freddie Mac is proud to help property owners finance eco-friendly improvements. Our Green Advantage® program is designed to make rental housing more resource-efficient, which can lead to an increase in property value and lower costs for you as the renter.
For more information and helpful tips about renting, visit My Home by Freddie Mac.