You often hear about the importance of shopping around but, depending on where you live, you may find your house-hunting options quite limited.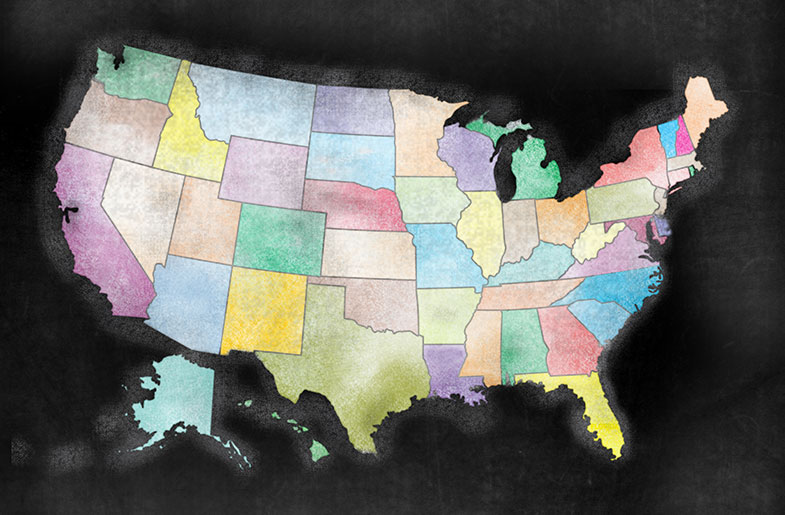 While the national housing supply has been a persistent problem over the last decade, some states have it worse than others. According to new research, there are currently 29 states with a housing supply deficit.
Years of underbuilding has created this shortage, particularly in states with strong economies that have attracted a lot of people from other states. Dynamic estimates suggest that contrary to expectations, it isn't only the larger states that have a high housing supply shortage. Some of the smaller states, which have been experiencing a strong population influx from other states, also need to build more housing units to accommodate the needs of their growing population.
Simply put, new housing supply is not keeping up with rising demand. Research estimates that the housing market is undersupplied by 3.3 million units and the shortage is rising by about 300,000 units a year. The current shortage is also expected to be exacerbated as Millennials and Generation Z enter the housing market, resulting in increased demand and upward pressure on prices to ultimately cause affordability to worsen further.
States with the largest housing deficit:
Oregon
California
Minnesota
Florida
Colorado
Texas
Massachusetts
Arizona
North Carolina
New Hampshire
Maryland
Idaho
Arkansas
Connecticut
Utah
New York
Washington
Virginia
Nevada
Hawaii
Rhode Island
Indiana
Montana
New Mexico
Michigan
Georgia
Delaware
Louisiana
Wisconsin
For the full report visit the Freddie Mac Research page.