Buying a home is a major event. If you're a first-time homebuyer, it's normal to have a lot of questions about the process. Can I qualify for a mortgage? How much can I afford? Do I need a mortgage before I look at homes? Where do I even begin?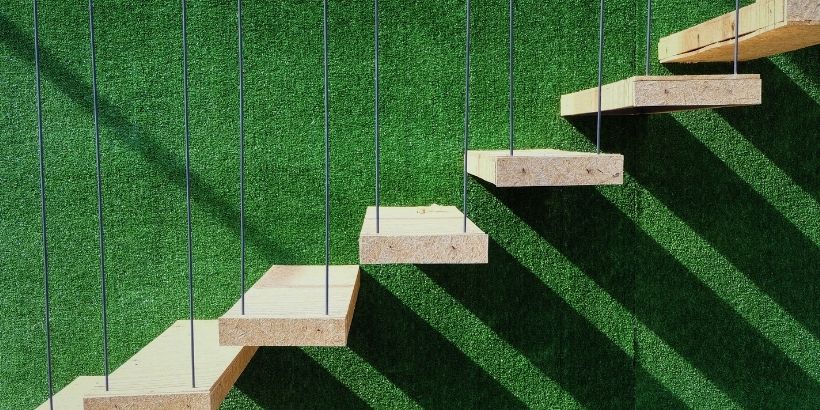 In this article, we'll outline the steps to getting a mortgage – including how to qualify and what you can do to prepare for the financial responsibilities of homeownership.
Get your finances in order
Before lenders will agree to a loan, they want to know that you are financially prepared to take on the costs of homeownership. It's important to show that you are a reliable and creditworthy borrower. You can prepare for the mortgage application process in a few ways:
Build your credit. Most mainstream lenders set minimum credit scores for borrowers. As you prepare for homeownership, be sure to use credit cards carefully and pay off the debt each month.
Pay down debt. It's important to keep your overall debt at a reasonable level relative to your income. As a rule of thumb, your expenses should not exceed more than 20 percent of your net income, excluding your mortgage.
Understand what you can afford. When you buy a home, you'll be expected to cover certain one-time expenses like the down payment and closing costs. You'll also be responsible for recurring costs like a monthly mortgage payment, insurance and maintenance. It's important to know what you can afford and what your homebuying goals are, so you can plan accordingly.
Read the Essential Guide to Creating a Homebuying Budget for ways to save and prepare for the costs of homeownership.
Learn about loan types and terms
Your mortgage type and term make a big difference in your monthly payments and the overall cost of your loan. Here are some mortgage basics to get you started:
With a fixed-rate loan, your interest rate won't change if mortgage rates go up or down. Most mortgage lenders offer at least two basic terms for fixed-rate mortgages: 15 and 30 years.
With an adjustable-rate mortgage (ARM), the interest rate could change throughout the life of the loan. All ARMs have an initial period during which the interest rate doesn't change, but once that initial period is over, most ARMs will adjust.
When you qualify for a mortgage, you'll discuss the specific terms and all the costs associated with the loan. It will be important to talk with your lender about your short- and long-term personal and financial goals. For more information about loan types and terms and how to choose one, read: How to Find the Right Mortgage.
Research lenders
Once you're confident you can get approved, it's time to decide who you want to borrow with, such as a local bank, retail bank, credit union or online mortgage lender. Sometimes, the easiest way to find a great mortgage lender is to ask friends and family for a personal referral.
It's okay to work with more than one lender in the beginning. In fact, it's recommended that you request quotes from several lenders before selecting a loan, and consider discussing those loan options with a certified housing counselor.
Get a pre-approval letter
A pre-approval letter from your lender outlines the maximum amount they are willing to lend you—pending certain details, such as the appraised value of the home.  To get pre-approved, you'll need to complete a mortgage application and provide a list of documents, including:
Paycheck stubs
W-2s
Statements from all bank and investment accounts
Statements for all outstanding debt
Tax returns
Proof of any supplemental income
The lender will review these documents to verify your income, assets and debts, and they'll pull your credit report. Note: A pre-approval letter is not the same as a mortgage agreement, and it expires after a certain time (typically 90 days).
Getting a pre-approval letter is highly recommended. It shows a seller that you are a serious buyer. Note that if you find yourself in a bidding war, your offer will likely be dropped if you don't have a pre-approval letter.
Complete the application and underwriting process
When you find the home you want to purchase, you'll work with your agent to put it an offer. At this point, you'll submit your most recent financial information to your lender of choice, and they'll determine whether you're eligible for the loan.
You'll also need to schedule an appraisal and a home inspection. An appraisal tells the lender the market value of the home, so the underwriters can verify that the size of the mortgage you've applied for is comparable to the value of the property. You can imagine, your lender doesn't want to lend $200,000 on a home that's only worth $175,000, and you certainly don't want to pay $200,000 for a home that's worth much less.
Close on your loan
Closing on your loan is the final step in the homebuying process. It's a meeting where the final documents are signed, the closing costs are paid, and ownership of the home is officially transferred to you. At closing, you'll be asked to review and sign a handful of documents at closing that spell out your financial obligations and rights as a homeowner. When all the paperwork is signed, you'll receive the keys to your new home!
For more information about finding, buying, and financing a new home, check out My Home by Freddie Mac.