For self-employed borrowers, the most challenging part of the mortgage application process oftentimes has to do with gathering proof of income and employment verification.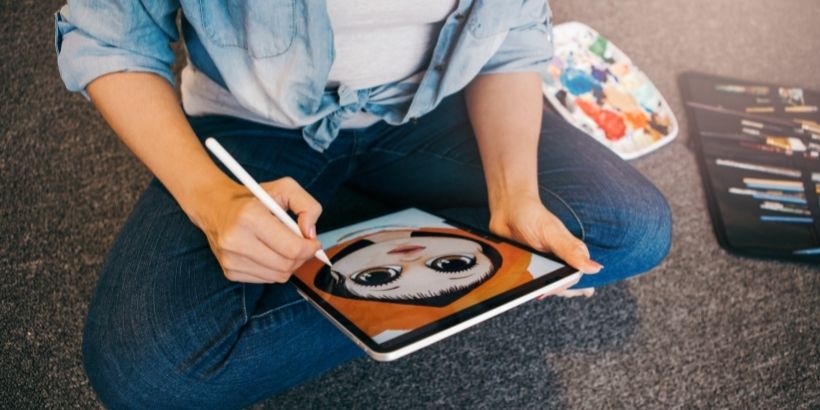 The mortgage application process is the same for every borrower: lenders will look at your credit history, the amount of capital you have, the type of home you plan to purchase and your capacity to repay the loan, among other factors. But when you're self-employed, lenders may ask for different or additional documentation to determine the amount you're qualified to borrow. Here's an overview of what you'll need to provide if you're self-employed and applying for a mortgage.
Proof of income
Depending on the nature of your self-employment, you may have income from freelance work, a side job/gig work, contracting, a business you own and more. When you apply for a mortgage, lenders will consider your total taxable income from all these sources to determine how much you're qualified to borrow.
Lenders want to see that the amount you earn from self-employment is steady or (ideally) increasing over time. For borrowers with a traditional job, paystubs and W-2s serve as proof of regular income. But for self-employed individuals, income records could include:
Two years of personal tax returns
Two years of business tax returns including schedules K-1, 1120, 1120S
Year-to-date profit and loss statement
Balance sheet
Employment history
Most mortgage lenders will require at least two years of consistent self-employment in the same industry, so it's important to keep good records of your work history. The following documents can be used to show consistent self-employment:
Letters from current clients
Signed CPA statement
Business license (if you are a business owner)
Proof of insurance for your business
If you haven't been self-employed for two full years, lenders may accept a W-2 from a previous employer in combination with documents from this list.
Debt-to-income ratio
Debt-to-income (DTI) is the percentage of your gross monthly income that will be used to pay your mortgage and other debts. Lenders consider your income after expenses to calculate your DTI – but for self-employed borrowers, this can be tricky. Here's why:
As a self-employed taxpayer, you may want to deduct as many business-related expenses as you can because it reduces your taxable income – and your tax bill. On the other hand, less taxable income could mean a higher DTI. This is something to keep in mind when you are preparing to buy a home. Read also: Applying for Your Loan
As you begin your search for the right home, it's important to work with a team of professionals who can help you make informed decisions and avoid any issues along the way. For more information about the homebuying process, visit MyHome® by Freddie Mac.