In addition to finding the right house, securing the right mortgage loan is a critical first step toward long-term, sustainable homeownership. A mortgage lender will help you compare the available options and determine how much money you are able to borrow.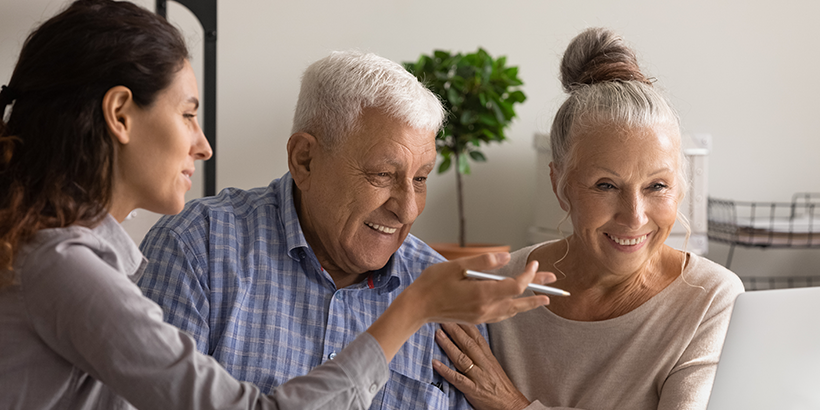 What Is a Lender?
A mortgage lender is the financial institution that provides the funds for your mortgage. Your lender is a key part of your homebuying team. They will:
There are four types of lenders that you can work with:
Banks: Federally insured institutions that offer traditional loan products in addition to banking services, such as checking and savings accounts.
Credit unions: Member-owned institutions that offer services similar to commercial banks. Credit unions are formed to serve people who share things in common, such as an employer or military service, or people with a connection to a geographic area.
Mortgage brokers: Independent finance professionals who connect borrowers to different lenders. They do not make lending decisions or lend money, but they will collect paperwork and information from you to shop to different lenders.
Non-bank lenders: Companies that offer mortgage products but do not have a banking license, meaning they are not subject to the same regulation as traditional banks and credit unions, but they are subject to state and certain federal regulation.
If you are unsure which type of lender is best suited to your needs, you can consult a housing counselor for assistance.
Looking for a Lender
With different choices for lenders and types of loans, you should shop around to determine which options work best for you. Comparing lenders will allow you to gather more information about what mortgage products are available, which can ultimately save you money.
In addition to finding a lender that offers a competitive mortgage rate, it is important to find someone who provides good service and helpful information. Homebuying can be a stressful process, but surrounding yourself with the right team is a great way to ensure success.
Lenders vs. Servicers
It is important to understand the difference between mortgage lenders and mortgage servicers, and the different roles each one plays throughout the lifecycle of your mortgage loan.
Mortgage lenders provide the actual funds for your loan and will typically work with you through the end of the closing process. A mortgage servicer handles the administration of your loan after you have closed on your home — this includes the collection of your monthly mortgage payments and management of your escrow account.
Depending on how your lender decides to manage your loan, your servicer and lender may be the same. In many cases, however, the lender will decide to sell your mortgage to a different servicer. This is a common occurrence and is not a cause for concern — you will be notified directly about changes regarding your servicer.
Servicers can also provide help if you are having trouble making your monthly mortgage payment. If you are likely to miss a mortgage payment, you should contact your servicer immediately to discuss your options.
To learn more about lenders and mortgage options, visit My Home by Freddie Mac®.