Different lenders will offer different terms and charge different fees for a home loan, whether you're buying or refinancing. That's why it's important to get quotes from more than one lender, compare your options and ask questions. The more you shop around, the more information you'll gain — and the more money you could save.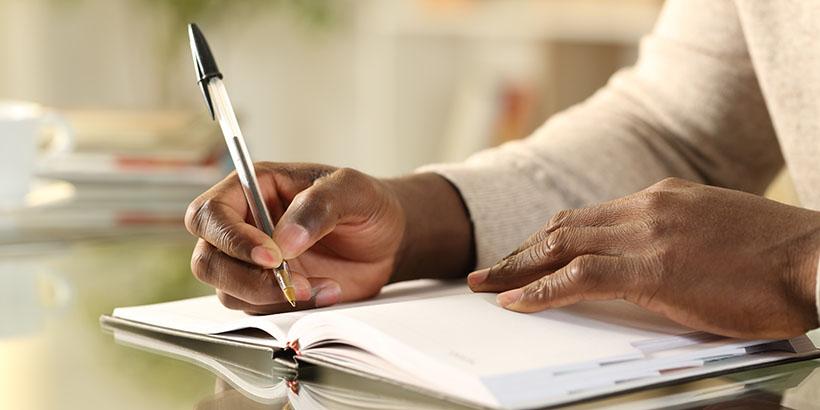 Shopping around for a mortgage could save you hundreds or thousands of dollars. Our research showed that getting just one additional rate quote could save homebuyers an average of $1,500 over the life of the loan, and getting five more quotes saved an average of about $3,000.
Although it can be tempting to accept your first offer, it pays to research your mortgage options.
Decide What Type of Mortgage Is Right for You
Before you start reaching out to lenders, you'll first want to determine which type of mortgage is best for you. There are two main types of mortgages:
Each has its own set of features and benefits that you should carefully consider.
Once you've decided which mortgage product best fits your financial situation and goals, it's time to shop, compare and ask questions.
Home Loan Shopping Tips
Here are six tips to keep in mind when shopping for a lender.
Tip 1: Get quotes from multiple lenders
It's recommended that you visit three to five lenders and discuss your mortgage options.
Tip 2: Consider all types of lenders
Obtain estimates from loan officers at banks and credit unions, as well as mortgage brokers and non-bank lenders.
Tip 3: Compare loans on the same day
Because mortgage rates change frequently, it's best to compare loan programs on the same day so that you can accurately judge cost estimates from several lenders.
Tip 4: Shop for a loan within a 45-day period
Try to do your mortgage shopping within a 45-day period so that there's minimal effect on your credit. Multiple credit inquiries outside a 45-day period could lower your credit score.
Tip 5: Compare all loan terms, not only the mortgage rate
The loan with the lowest mortgage rate may not always be the best choice for you. Rates are important, but you should also consider the overall cost of the loan.
Be sure to look at the mortgage term, which is the duration of the mortgage, and the associated costs of financing, such as:
The APR for the loan.
Lender application fees.
Processing or loan origination fees.
Closing costs (also known as settlement fees).
For each lender you work with, ask for an itemized summary of estimated fees. This should help you understand costs and compare mortgage options.
After you've submitted an application, the lender is required to provide you with a Loan Estimate that includes the terms of your loan and all estimated costs, plus your APR, finance charges and payment schedule.
Tip 6: Ask questions if you don't understand loan features
Ask the lender to fully explain the loan program that is being offered to you if you don't understand all its features.
To help you weigh the pros and cons of your mortgage options, consider working with a housing counseling agency. A HUD-certified housing counselor can be an objective advisor and guide you in considering lenders and mortgage options.
For more information and tools about buying or refinancing a home, visit My Home by Freddie Mac®.