Though there are many protections in place for potential homebuyers, it is important to know how to recognize potentially predatory lending practices and be aware of your rights if it happens to you.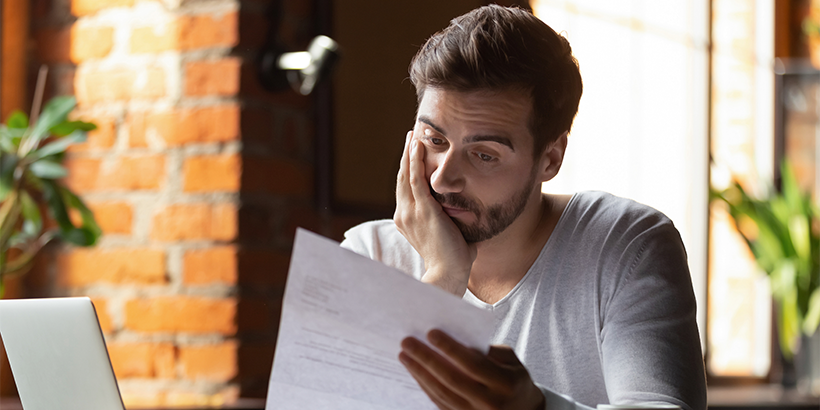 Previous financial disasters, including the housing crisis of 2008, have led to greater and more robust consumer protection laws geared toward combatting predatory business practices. These laws have been effective, but you should always be vigilant in avoiding potentially predatory loan terms.
Predatory Lending Warning Signs
Your lender will be a major part of your homebuying team, and it is important to work with someone you trust. If you notice any of the following behavior from your lender, you should use caution — while these examples may not constitute a violation on their own, they can be warning signs of predatory lending
Pressure Tactics. You should never feel pressured by a lender. This can include offers that are only available for a short time, suggesting that the offer will be taken by someone else or rushing the review of loan documents. If you feel pressured when talking to your lender, you should consider taking the documents home and reading them thoroughly to ensure that this is the right loan product for you.
Incomplete, Confusing or Contradictory Terms. Never sign a document if you do not fully understand what you are agreeing to. If you find any of the loan terms to be incomplete, confusing or contradictory, you should ask your lender to clarify. If they cannot provide a satisfactory explanation, you should consider speaking with another lender.
High Rates and Fees. If you're reviewing the terms of the loan and the interest rate and fees seem high, take time to shop around and see what fees, points, interest rates and other changes other lenders are offering. Remember to also compare the Annual Percentage Rates (APRs) when comparing the different loans.
More Credit Than You Need or Can Afford. If a lender suggests you should take out more credit than you need, that should raise concerns. In addition, you should feel comfortable that you will be able to make payments on top of your other regular expenses and the costs of any maintenance or improvements that are necessary.   
Negative Amortization. This occurs when your monthly payment is not enough to cover the interest due on the loan, and then the excess interest amount is added to the balance of the loan. Lenders are required to disclose if this practice is being used, given that this can increase the amount of principal owed and may result in an equity loss to the borrower.
Pre-Payment Penalties or Restrictions. You should be allowed to pay your loan off early without penalty or fees. If a lender does not allow you to pre-pay your loan, or charges fees or penalties for doing so, then you should speak to another lender.
If you are a hesitant to move forward with you lender, you can consult a HUD-certified housing counselor or lawyer to gain a better understanding of the loan terms.
Consumer Protection Laws
While there are several practices that may put borrowers at a disadvantage, there are also many defenses in place to protect you as a consumer.
Truth in Lending Act (TILA). TILA requires that lenders disclose the full cost of a loan, including interest rate, loan terms and closing costs, so you can better compare terms and costs when shopping for loans.
Real Estate Settlement Procedures Act (RESPA). RESPA protects homebuyers and homeowners by requiring disclosures of settlement costs and eliminating referral fees and limiting the use of escrow accounts.
Consumer Financial Protection Act (CFPA). CFPA was passed in the wake of the financial crisis of 2008, creating the Consumer Financial Protection Bureau which has enforcement powers to protect consumers from unfair, deceptive or abusive practices by financial institutions.
Fair Housing Act. The Fair Housing Act prohibits discrimination in the sale, rental or financing of properties based on factors such as race, color, national origin, religion, sex, family status and disability. Some states and local jurisdictions have additional protections in place such as sexual orientation. When lenders target predatory products at a protected class, this can raise concerns under the Fair Housing Act.
Equal Credit Opportunity Act (ECOA). ECOA requires lenders to make credit available to all creditworthy customers equally without considering race, sex, marital status, color, religion, national origin, age or receipt of public assistance. When lenders target predatory products at a protected class, this can raise concerns under ECOA.
If you believe that you've been a victim of discrimination and/or predatory practices in housing and lending, then you may file a complaint and consult with the appropriate agency listed below: