One of the biggest benefits of owning a home is the opportunity to build wealth over time, and you do this through building home equity. We break down what home equity is, how to build it and what you can do with it.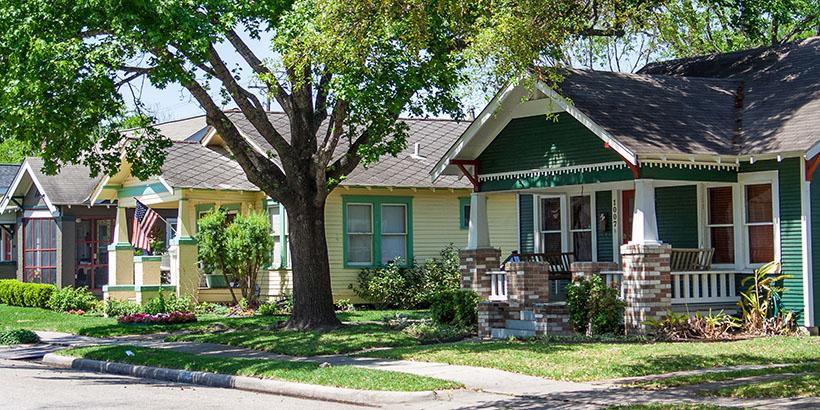 What is home equity?
Put simply, your home's equity is the difference between how much your home is worth and how much you owe on your mortgage.
To estimate your equity, subtract your mortgage balance from the appraised market value of your home. For a more precise calculation, you can contact your loan servicer, which is company listed on your mortgage statement, to determine the final payoff amount needed to pay off your balance.
How do you build equity in your home?
You can build home equity through:
Paying your mortgage. By making regular payments toward your loan principal, you decrease the amount of debt on your property. This is a way to consistently build equity in your home.
Home appreciation. You can take steps to increase the value of your property. However, factors outside your control, such as broad housing market conditions, affect the value of your home too.
Let's take a closer look at home appreciation.
What is appreciation?
Over time, it is likely that the value of your home will increase, also known as appreciation. Home values are often driven by local market conditions, so it's important to note that some markets appreciate faster than others. Both housing demand and supply can also significantly affect house prices, and thus the value of your home.
Housing market fluctuation isn't the only way to build value on your home, however. You can increase the value of your property through renovations, such as installing attractive landscaping or remodeling the kitchen and bathrooms.
Although less common, it's also possible for home values to decrease. This is known as depreciation, and it can occur due to economic conditions, the condition of your home deteriorating through lack of home maintenance and upkeep, or a drop in value of other homes in your neighborhood.
What can you do with your equity?
Use Your Equity Toward a Down Payment on Your Next Home
Your home's equity is part of your total wealth as a homeowner. If you decide to sell your home, the equity you have built over time will come back to you in the sale. For example, if you paid off your $200,000 mortgage and sold your home for $250,000, you would receive the cash difference of $50,000 in equity when the sale closes.
If it's time to upsize or downsize, you can use that cash for the down payment on your next home. For those not ready or wanting to sell, you'll have a safety net in the event home prices decline.
Convert to Cash with a Cash-Out Refinance
If you need to improve your financial situation or are looking to reinvest to boost the value of your home, you may consider a cash-out refinance.
A cash-out refinance is a type of mortgage refinance that allows you to cash in on some of the equity you've built over time without selling your home.
Say, for example, that you had an original mortgage worth $300,000 and you have already paid off $100,000. With a cash-out refinance, you can take a portion of your total earned equity and add it to your new mortgage principal. In this scenario, you could refinance your mortgage to $230,000 instead of $200,000, allowing your lender to give you the surplus $30,000 in cash a few days after closing on your new mortgage.
When you do a cash-out refinance, you can spend the money from your equity in any way you see fit. There are no limitations, however spending the cash on projects like renovations and home improvements could help your home to further appreciate and lead to more equity in the future.
If you're thinking about a cash-out refinance for big home renovations or smaller-scale home improvements, consider loans designed for renovations, such as Freddie Mac CHOICERenovation® and CHOICEReno eXPressSM mortgages. Speak with your lender about the financing options available to you and which best suits your needs. 
To learn more about home equity and appreciation, visit My Home by Freddie Mac®.