The best time to start building wealth is right now. No matter where you are in your personal financial journey, there are steps you can take to build a more stable and sustainable future for you and your family. Here is a closer look at steps you can take to begin building wealth.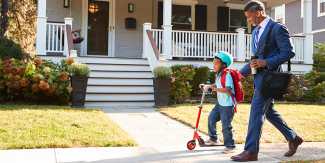 Building and managing your wealth is a lifelong process that can have major implications for you and your children or other beneficiaries. In fact, CNBC reports $68 trillion will be passed down from the Baby Boomer generation between 2019 and 2044. Having a plan in place can ensure that your wealth is distributed to the people who mean the most to you.
Your approach to building wealth should be personalized to your specific situation, but you can base your plan around three main pillars: accumulate, preserve and protect.
Create a Plan to Accumulate Wealth
The first step to building wealth is earning enough money to save and invest in your future while covering your basic expenses. Steps you can take to accumulate wealth include:
Set and manage goals. Establishing and maintaining a set of defined financial goals can get you on the right track to begin building wealth. Think about what you would like to accomplish over the short-, medium- and long-term, and make a plan to help you get there.
Be aware of your "Money Mindset." Understanding your relationship with money can help you identify opportunities to create healthier spending and saving habits.
Increase your income. The most straightforward way to accumulate wealth is to increase your income, whether it's a raise at your current job or another opportunity with higher pay. You may also consider starting a small business or taking on a side job to supplement your main income.
Build an emergency fund. Setting aside emergency funds can put you in a better position to weather unexpected financial emergencies. In general, you should save up enough money to cover three to six months of your typical monthly expenses.
Create a Plan to Preserve Wealth
Once you have begun to accumulate wealth, the next step is preserving it. This includes making plans to protect and grow your money over an extended period of time. Steps you can take to preserve wealth include:
Manage your debts and expenses. Keeping your debts and expenses in check is paramount to building and maintaining wealth. You can do this by paying down any debts in high-interest accounts and prioritizing other expenses that require immediate attention.
Preserve your credit. Your credit score is a critical part of your financial health. A strong credit score can improve your interest rate and loan terms when working with lenders. No matter where your credit score is right now, there are steps you can take to improve it over time.
Save, invest and repeat. As you continue to accumulate wealth, you can make your money work for you by investing. It is best to take a diversified approach to investing, putting your money into a combination of various funds, accounts and assets.
Create a Plan to Protect Wealth
Last but not least, you should have a plan in place to eventually transfer the wealth you have built to family and loved ones. Steps you can take to protect wealth include:
Plan for the unexpected. Similar to building an emergency fund, you should have a plan in place to protect your assets from the unexpected. In addition to taking steps to safeguard your property from natural disasters, you should invest in comprehensive renters or homeowners insurance policy.
Create a plan to transfer your wealth. The ultimate goal of building wealth is to create something you can pass along to family and loved ones. Rather than losing all you've built when you die, having an estate plan in place can give you peace of mind that your assets will be allocated according to your specific wishes.   
Building inter-generational wealth is a long-term effort — consistency and commitment are key. Do not get discouraged if you are not seeing results as quickly as you would like.
If you need help at any point in your wealth building journey, there are professional financial planners and counselors who can help keep you on track.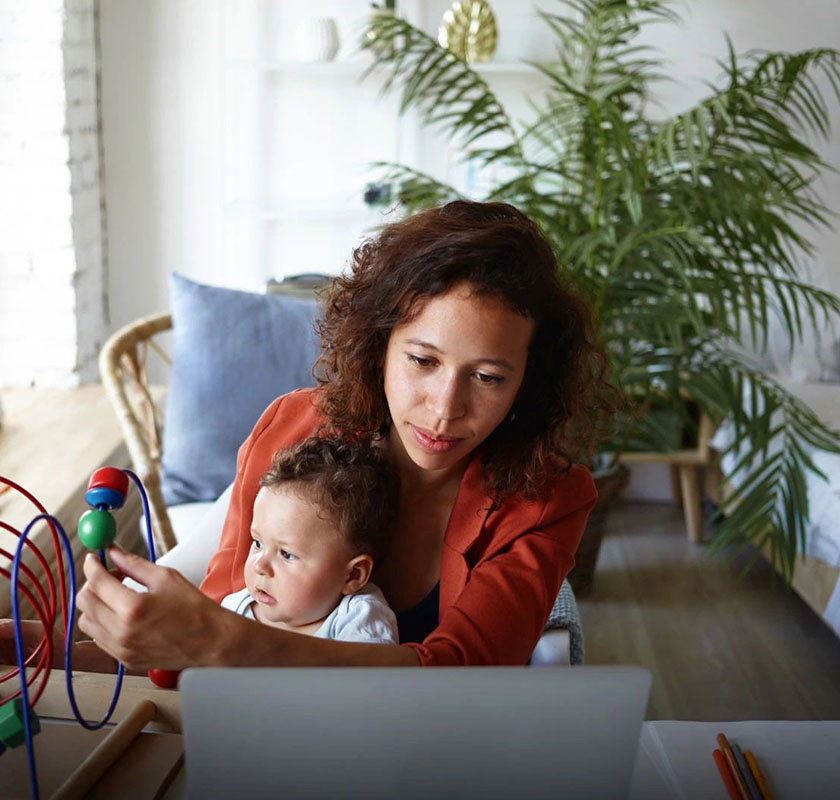 CreditSmart®: Financial Education on Your Terms
Education has power, and it's in your hands with the CreditSmart® suite of financial and homeownership education resources. Whether you're renting a home, are on the path to homeownership or saving for the future, CreditSmart — also available in Spanish — has something for you.
Learn more