Homeownership comes with risks that are sometimes out of your control. Taking out an insurance policy on your home helps protect you, your family and your investment.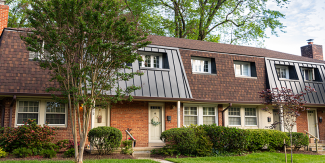 A home insurance policy provides a layer of protection against unexpected damage to your property. For example, if your home is damaged by a fire or windstorm, your insurance company will provide you with funds to repair damaged property back to the condition it was in prior to the incident. Coverage can vary greatly depending on the company and plan you choose.
What Does Home Insurance Cover?
Most policies cover four essential areas, according to the Insurance Information Institute:
Damage to your home that requires repairs or rebuilding. This will often also include coverage for damage to other structures on your property, such as sheds or garages, generally at 10% of the cost of insuring the primary structure on your property.
The theft or damage of personal items within your home. This can include furniture, clothing, jewelry and other valuables.
Personal liability protection from potential lawsuits or medical bills resulting from injury on your property, or damage to the property of others caused by you or your family. For example, it can provide coverage if a tree from your property falls on a neighbor's car, or even if your kids accidentally damage furniture in a neighbor's home.
Additional living expenses if you are unable to live in your home due to damage from a covered disaster, such as your house sustaining structural damage from a bad storm. This can include costs for hotels, meals and other expenses.
On top of these standard areas of coverage, insurance carriers offer other coverages, referred to as endorsements, often for an additional premium, or monthly cost. This can include items such as:
Sewer backup, which covers any needed repairs of damage caused by your plumbing system backing up.
Sump pump failure, which covers water damage caused by a sump pump failure.
Animal liability, which is recommended for all pet owners.
With such a wide range of options to choose from, it is best to work with your insurance agent or broker to consider your specific needs to determine which plans and endorsements make sense for your budget and your property.
How Much Does Home Insurance Cost?
Home insurance premiums depend on factors including where you live, what type of home you live in, the age and condition of your home, your plan's deductible, and your insurance loss history.
The average cost of home insurance in the United States is $1,784 annually, or $149 per month, according to a survey from NerdWallet.
In addition to your premium, you should factor in the cost of your deductible. This is the amount you will have to pay out of pocket if you need to make a claim. Deductible amounts will vary based on your level of coverage.
Helpful Insurance Terms
Here is a list of common insurance-related terms that can help you understand your coverage:
Liability: Coverage that protects you if you are at fault for damage or injury to a third party.
Medical: Coverage for the cost of medical care if someone gets hurt on your property.
Policy: A written insurance contract explaining the coverage and cost.
Exclusions: Items or instances that are not covered by the policy.
Premium: Annual or monthly cost of the policy.
Deductible: The amount of money the policyholder (you) pays before the insurance kicks in and the company makes a payment for a claim.
Perils: Dangers to the insured item.
Cash value: The amount the item is worth at the time of the loss. It can include depreciation.
Replacement value: The amount it costs to replace the item.
Endorsements: Additional coverage added or alterations to a policy; also called riders.
To learn more about maintaining your home, visit My Home by Freddie Mac®.