Renovating your home can be a rewarding experience with the right preparation and execution. The key to a successful renovation is careful planning and effective communication at every stage of the project.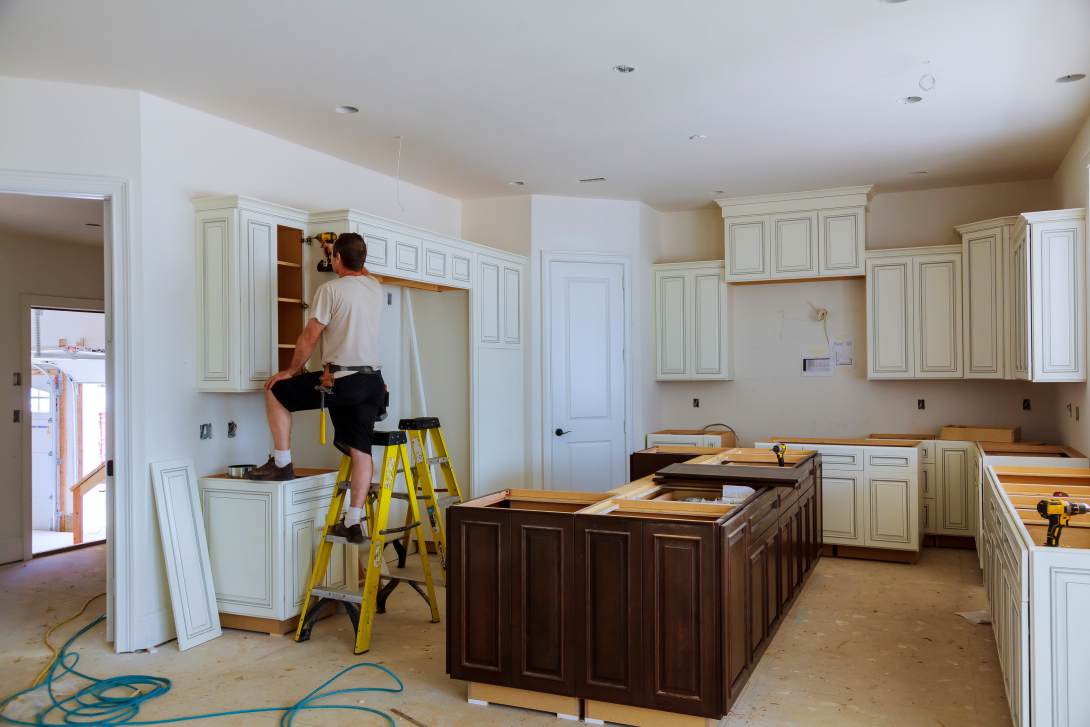 Whether you're buying a fixer-upper or updating your current home, renovations can be a great way to improve the functionality and value of your property. Use this guide to help you navigate each step of the process.
Plan Your Renovation
Start your plan by identifying what you want to accomplish. With a clear idea of what you want to gain from this process, you can make more informed decisions along the way.
Set a goal. Are you interested in improving the functionality of your space, upgrading the home's aesthetic appeal, or increasing your property value? Some renovations can also improve your water and energy efficiency or strengthen your home against damage from natural hazards.
Make a wish list. Once you have a better idea of what you would like to achieve, you can start thinking about specific renovations. Prioritizing each item will help ensure that you tackle the most important projects first.
Find inspiration. Browsing home improvement magazines, websites and social media platforms can be a great way to visualize what you want your finished product to look like. Start a collection of images and ideas that you can use to communicate with your contractor or designer.
Build a Budget
Renovations can quickly become a stressful and costly endeavor without proper planning. Building and sticking to a budget will help you avoid overspending. When developing your budget, including a contingency reserve is a great way to pay for any unexpected costs that emerge along the way. With a better idea of how much you want to spend on the project, you can start to think about how you will pay for it.
In some cases, a refinance can help cover the cost of your planned renovations. Freddie Mac offers mortgage products specifically designed to finance renovations:
CHOICERenovation® mortgages allow you to finance a wide range of renovations, including roof replacement, kitchen/bath remodels and additions.
CHOICEReno eXPressSM mortgages finance smaller-scale renovations. Like CHOICERenovation mortgages, they allow you the flexibility to work with contractors at big-box home improvement stores or your own contractors.
GreenCHOICE Mortgages® are designed to finance energy-efficiency improvements along with a home purchase or refinance and support improvements that can help lower your utility costs over time.
CHOICERenovation and GreenCHOICE mortgages can be combined to provide additional flexibility. Explore your financing options by talking to your lender. A list of participating CHOICERenovation lenders is available online.
Select Your Contractor
Finding a contractor, or team of contractors, is critical to the success of your renovation project. To ensure you select the right contractor or contractors for your needs, you should:
Do your research. Field recommendations from trusted sources, including friends and family and verified online resources. Check the contractor's website for examples of work they have completed. Online reviews can also give you an idea of what it's like to work with specific contractors.
Interview and compare bids. Meet with multiple contractors to discuss your project and request bids. This will give you a more thorough understanding of your project costs and which contractors have the best understanding of your renovation goals.
Verify qualifications. When you're ready to select a contractor, you should ask for project references to get feedback from previous customers and documentation to confirm they have the proper licensing and liability insurance.
Once you have found the right contractor, you should put your work agreement in writing. Make sure the agreement contains a budget, scope of work and payment schedule that all parties have agreed upon to avoid any potential disputes.
Develop Your Project
Work with your contractor to develop a timeline for your project, building in extra time for unexpected delays. Having a realistic timeline in place will help keep your project on track and ensure that everyone understands and agrees on the expected completion date.
As you gear up to start your renovation, you should also work with your contractor to obtain any permits needed and start sourcing materials. Having these things in place before the work starts will help your project stay on schedule.
Start Building
Once the work is started on your project, communication will be key. Regular meetings with your contractor can help ensure that everything is on schedule, and that you are in the loop on any changes or modifications to the plans and specifications. If changes are needed, make sure they are submitted in writing as a change order.
No matter how thorough your plans and specifications are, you should be prepared for unexpected issues along the way. In these situations, it is best to stay flexible, trust your contractor's expertise and work together to find a practical solution.
Conduct a final inspection once all renovations have been completed. If you find any issues during the inspection, make sure to address them with the contractor before making your final payment.