Whether you're buying a home or refinancing your loan, Freddie Mac offers mortgage products designed to fit a variety of needs.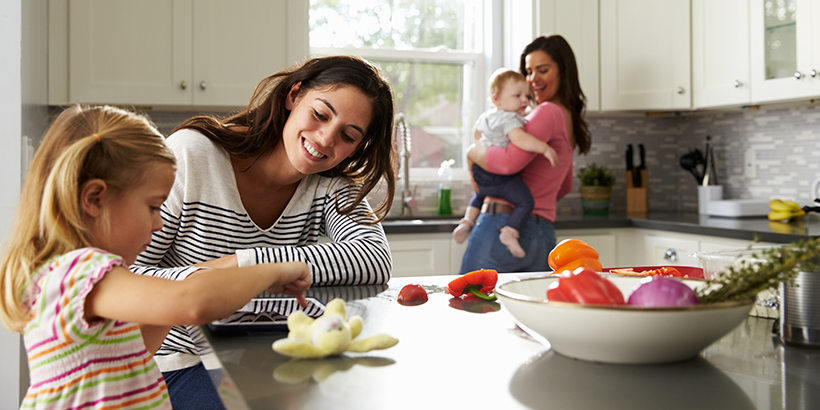 Freddie Mac doesn't make loans to individuals. We purchase eligible loans from lenders, which provides funding that enables lenders to make loans to other qualified buyers.
Freddie Mac has established guidelines for the types of mortgages we buy. Mortgages that meet these criteria are called conforming conventional loans. Conventional loans can either be fixed- or adjustable-rate loans, and they can be used to finance just about any type of property.
It is typically up to your lender to determine your eligibility for a home loan. To qualify for one of these loans, you must: 
Here is a closer look at the conforming conventional loan programs available from Freddie Mac that can help you buy or refinance your home.
For Affordability and Flexibility
Freddie Mac Home Possible® Mortgage
This mortgage product is designed to remove barriers for homebuyers to qualify for a loan and become homeowners. In addition to expanded eligibility, Home Possible offers a low down payment option (as low as 3%) and reduced private mortgage insurance. In some cases, you can qualify for this loan product without a credit score.
Freddie Mac HFA Advantage® Mortgage
Homebuyers who qualify for homeownership programs through housing finance agencies (HFAs) — including homeowners interested in no cash-out refinances — can benefit from the flexible, affordable HFA Advantage mortgage.
Expanded eligibility now applies for single-family homes, two- to four-unit properties, and manufactured homes. The program is also available to non-occupant homebuyers.
For First-Time Homebuyers
Freddie Mac HomeOne® Mortgage
Qualified first-time homebuyers can make down payments as low as 3% with the HomeOne mortgage. This product is intended to help homebuyers purchase a single-family home and requires that at least one person on the loan application be a first-time buyer.
For Manufactured Homes
Standard Manufactured Home Mortgage
Manufactured homes are an affordable housing option, often costing half the price per square foot of site-built homes (excluding the cost of the land). Manufactured homes are built to a national code for safety and soundness. Homebuyers may qualify for a manufactured home loan with a down payment as low as 5% of the purchase price.
Freddie Mac CHOICEHome® Mortgage
CHOICEHome provides financing for eligible manufactured homes that is on par with financing for site-built homes, with a down payment as low as 3%. A CHOICEHome-eligible home meets or exceeds the national code for safety and soundness and includes the features and amenities you look for in a home: garage or carport, covered porch, dormer, higher-pitched roof, and energy efficiencies.
For Energy-Efficient Upgrades
GreenCHOICE Mortgages®
This product is designed to finance energy-efficiency improvements along with a home purchase or refinance. GreenCHOICE Mortgages support improvements that can help lower your utility costs over time — for example:
Adding insulation or programmable thermostats.
Installing energy-efficient windows, doors or appliances.
Switching to solar water heaters.
You also can use GreenCHOICE Mortgages to pay off existing debt on previous energy-efficiency improvements.
For Home Renovations
Freddie Mac CHOICERenovation® Mortgage
The CHOICERenovation mortgage allows you to finance a wide range of repairs and renovations, including roof replacement, kitchen/bath remodels and additions. These improvements can help you:
Recover from damage done during a natural disaster.
Increase your home's resilience to future weather events.
Update an older home.
Accommodate your changing needs.
Freddie Mac CHOICEReno eXPress®
CHOICEReno eXPress loans finance smaller-scale home improvements. They allow you the flexibility to work with contractors at big-box home improvement stores or your own contractors.
How to Apply for a Freddie Mac Loan Program
With different income eligibility requirements for each loan type, you should speak to your lender or housing counselor to find a mortgage product that's right for you. Your lender can help you understand the specific requirements for each option and assist you throughout the application process. You will always apply for your loan through your lender.
For more information about homebuying and homeownership, visit My Home by Freddie Mac®.