There are many factors to consider as you begin the homebuying process, from the number of bedrooms and bathrooms to the square footage and location. However, one of the most important decisions you must make during this time is how much you are willing to spend to ensure affordable, sustainable homeownership.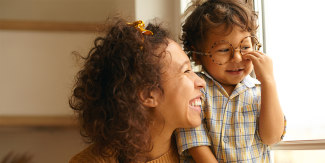 Most lenders suggest you spend no more than 28% of your monthly income — before taxes are taken out — on your mortgage payment. But how much you feel comfortable spending depends on your personal financial situation. In fact, there are several different types of affordable housing that can allow you to match your lifestyle wants with your budget needs.
Below, we've created a list of the various affordable housing types you may come across in your housing search.
Affordable Housing Types
These homes serve the needs of their owners, usually first-time homebuyers, for a short-term period — typically 5-10 years. Although they may lack some amenities and space found in so-called forever homes, they're more affordable and allow homeowners to build wealth through home equity, home value appreciation and tax benefits.
This type of home is one that is either on the edge of foreclosure or already owned by a bank. Although these homes appear significantly cheaper on paper, they often need significant renovation before they're inhabitable. Areas that require attention commonly include repairs to the structure, plumbing or roofing, as well as addressing other health and safety hazards. In rare cases these homes may be completely abandoned and require additional attention. Homebuyers who opt for distressed or foreclosed homes can expect a lower purchase price and less competition, but more spending on necessary improvements and repairs.
Manufactured homes are built in a factory rather than directly on the land where its owners will live. These homes can take two to three months to complete compared to the average site-built home turnaround of seven to eight months. In addition to the convenience and affordability provided by new factory-built homes, which are roughly one-fifth the cost of new site-built homes, each one is required to undergo inspection and meet Department of Housing and Urban Development standards that cover design and construction, durability, fire resistance, energy efficiency and more — ensuring the home is no more vulnerable to weather-related damages and other wear and tear than site-built homes.
HomeSteps homes are owned by Freddie Mac and marketed and sold across the country at competitive prices. To keep homes affordable and accessible, HomeSteps gives homebuyers a 30-day window to submit an offer on a home before facing competition from investors. By prioritizing offers from those who plan to live in the property, HomeSteps provides an opportunity for more buyers to accomplish their homeownership goals without being priced out of the market.
These are nonprofit, community-based organizations that provide buyers with affordable housing opportunities. With a CLT, homebuyers purchase the structure with a mortgage but lease the land it sits on at a below-market rate through a monthly fee — together, these payments could be less than the cost of renting a home. This type of housing ensures that owners build wealth while the homes remain affordable for the next homebuyer.