HomeSteps® by Freddie Mac is increasing affordability and accessibility in the housing market by helping families find homes that meet their needs without breaking the bank.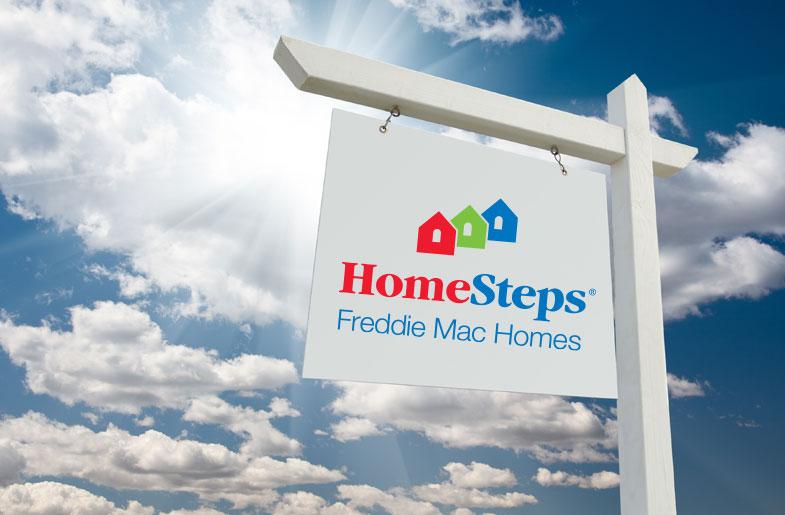 What Is HomeSteps?
HomeSteps is the division of Freddie Mac responsible for marketing and selling homes that are owned by the company. The inventory includes single-family houses, townhomes, condominiums and duplexes across the country, all of which are offered at competitive prices.
The HomeSteps website works similarly to other popular real estate search engines, allowing you to search for available properties by location and apply filters for homes that fit your desired price range and property type.
Each home has a listing agent, and the homebuying process is largely the same as buying any other property: you will need to assemble your homebuying team and work with them to submit an offer, secure financing and close on your new home.
Why Should I Consider a HomeSteps Home?
To keep homes affordable and accessible, HomeSteps follows the Freddie Mac First Look Initiative, which gives homebuyers a 30-day window to submit an offer on a home before facing competition from investors.
By prioritizing offers from those who plan to live in the property, HomeSteps provides an opportunity for more buyers to accomplish their homeownership goals without being priced out of the market.
Are the Homes in Good Condition?
The homes sold by HomeSteps are homes that have been foreclosed on by Freddie Mac. Some of the homes have been repaired to a level acceptable for mortgage financing, while others may need repairs or renovations. No matter the condition of the home, HomeSteps requires all listing agents to adhere to its Good Neighbor Practices that ensure all properties are well maintained at all times.
Fixer-uppers and distressed homes present you with an opportunity to buy an affordable home that you are able to renovate. Even if the home is in good condition, there may be renovations and improvements you want to make to customize it and make it more your own. Freddie Mac's CHOICERenovation® and CHOICEReno Express® mortgage products provide homeowners with the capital needed to complete major renovations or smaller home improvement projects.
To learn more about the HomeSteps difference and get started on your home search, visit the HomeSteps website. For information about the homebuying process, including finding the right home, visit My Home by Freddie Mac®.