As you look to buy your first home, there are special tools and resources designed for first-time homebuyers that can set you up for success.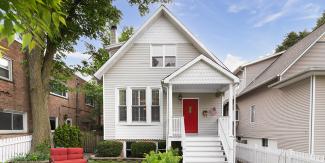 Buying a home for the first time is exciting — but it can also be overwhelming. Fortunately, there is a wide selection of education materials, resources and programs available to help make the first-time homebuying experience easier.
Here are three pro tips for first-time homebuyers.
Educate Yourself

A home purchase is among the largest financial transactions you'll make in your life. Therefore, it's important to prepare by learning as much as you can to ensure you're buying a quality property that you can afford for the long-term. Here's where to start.

Complete a free educational offering: Whether you're ready to buy or still exploring your options, Freddie Mac's CreditSmart® suite of free financial and homeownership education resources covers everything from building good credit to how to prepare for homeownership.

Learn common homebuying guidelines: If you are starting your homebuying journey, you'll want to know how much home you can afford. Understanding the guidelines lenders use to assess your finances and upfront and recurring expenses are important to know before you start looking for homes.

Use homebuying calculators: Homebuying calculators can provide guidance and financial estimates based on your unique situation. They can help you understand the differences between renting and owning, fixed-rate and adjustable-rate mortgages, and more.

Find Help from a Housing Professional

If homebuying is in your plans, you can prepare for successful homeownership by speaking with a mortgage professional.

Take a class: A first-time homebuying class can be a free or low-cost way to learn more about loan options, the buying process or how to apply for a mortgage. Many financial institutions, community groups or other organizations offer these classes, and some are prerequisites for certain loan programs.

Speak with a housing counselor: Housing counselors are trained to provide guidance and coaching to homebuyers and homeowners. There are a number of HUD-approved housing counseling agencies that can assess your financial situation and help you create a homebuying plan.

In addition, Freddie Mac partners with 15 Borrower Help Centers across the country, which are staffed by HUD-certified housing counselors who offer a free suite of financial education and homebuyer-readiness services.

Learn about Programs for First-Time Homebuyers

First-time homebuyers may be eligible for programs that can make homeownership more achievable and affordable. These programs often offer income-based eligibility and low down payment options.

First-time homebuyer grants: Depending on where you live, many states and municipalities offer first-time homebuyer grants — which may not need to be repaid. Additionally, you may want to take advantage of closing costs assistance programs to reduce the amount you need to save for a down payment or funds to close on a home.

Low down payment loans: Talk to your lender about whether you qualify for mortgage programs that have low down payment requirements. For example, Freddie Mac offers three mortgage programs that require lower down payments.

HomePossible® Mortgage: Designed to help low-, very low- and moderate-income homebuyers, this program only requires a 3% down payment and can be used by first-time homebuyers. In some cases, eligible borrowers can qualify for a HomePossible mortgage without a credit score.
HomeOne® Mortgage: HomeOne mortgages are for all types of single-family homes, including townhomes or condos. At least one of the homebuyers must be a first-time homebuyer. HomeOne mortgages only require a 3% down payment.
HFA Advantage®: This program is offered to individuals who qualify for homeownership programs at housing finance agencies (HFAs). The program can by used by first-time homebuyers.