State and local housing finance agencies (HFAs) offer a variety of programs designed to increase the access to and affordability of homeownership, especially for first-time homebuyers. Let's take a closer look at what HFAs are, what they do and how to find one near you.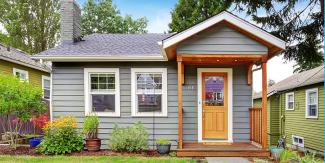 What Is a Housing Finance Agency?
HFAs are state-chartered agencies whose missions focus on increasing and sustaining affordable rental housing and homeownership opportunities for renters and homebuyers — especially first-time homebuyers — with low to moderate incomes.
Although HFAs do not typically originate loans themselves, they work with networks of participating lenders to offer more affordable and accessible mortgage products.
What Services Do They Provide?
The most prominent programs offered by HFAs are:
Affordable loans for first-time homebuyers.
Some HFAs also offer closing cost assistance and private mortgage insurance for qualified buyers.
For example, the Freddie Mac HFA Advantage® mortgage offers more affordable rates and down payment assistance, as well as flexibility that increases access to loans for a wider range of homebuyers. The loan product is available exclusively to HFAs. Contact your nearest HFA to find out more.
In addition to resources for homebuyers, HFAs often have programs designed to help homeowners stay in their home. These programs may include help with refinancing, repairs and rehabilitation, and increasing the energy efficiency of your home.
Available programs will vary by state, so it is best to contact your nearest HFA directly to get a better idea of what they offer.
Where Can I Find my Nearest HFA?
A list of HFAs is available by state on the National Council of State Housing Finance Agencies' website.
You can also work with a housing counselor or contact the Freddie Mac Borrower Help Center and Borrower Help Network to get a better understanding of what programs are available near you.
To learn more about affordable mortgage options, visit My Home by Freddie Mac®.