One pathway to homeownership that you may not be familiar with is a community land trust. Learn what a community land trust is, how it works and how this structure may make it possible for you to buy a home.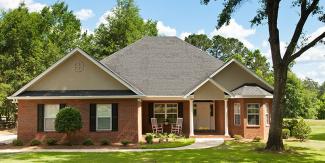 What Is a Community Land Trust and How Does It Work?
A community land trust, or CLT, is a nonprofit, community-based organization that provides affordable homeownership opportunities for families and communities by allowing homebuyers to buy a home at a lower price than other houses on the market.
Through a CLT, homebuyers purchase the structure but lease the land it sits on at a below-market rate. As the owner of a home in a CLT, your monthly payments could be less than the cost of renting a home.
The way a CLT works is simple: the land is owned and managed by a nonprofit organization, company, state or local government or agency, and you can finance the purchase of a home in a CLT property using a mortgage.
While living in a home that's part of a CLT, you will pay a monthly ground lease fee that helps the owner of the CLT cover the costs associated with operating and maintaining the CLT, similar to a homeowner's association (HOA) fee.
A CLT is one example of a shared equity model of homeownership, which helps ensure that homes remain affordable permanently. When you sell your home, you agree to list it at a restricted price and share equity from the sale with the CLT. This allows you to build wealth and keeps the home affordable for the next homebuyer.
What Are the Benefits of Buying a Home in a CLT?
CLTs offer several advantages, especially if you have a modest income or are a first-time homebuyer:
A home that's in a CLT can give you an easier path to homeownership, especially if you are having trouble saving enough for a down payment.
You can build wealth through home equity as you pay off your mortgage, especially the longer you stay in your home, as with other types of homes.
Many CLTs offer financial counseling and other programs and can step in to help if you're struggling with your mortgage.