When severe weather strikes, your home and your wallet may take a hit if you don't have the proper safeguards in place. Taking proactive steps to minimize damage and expenses can help you bounce back quickly and maintain financial peace of mind should a hazard impact your home.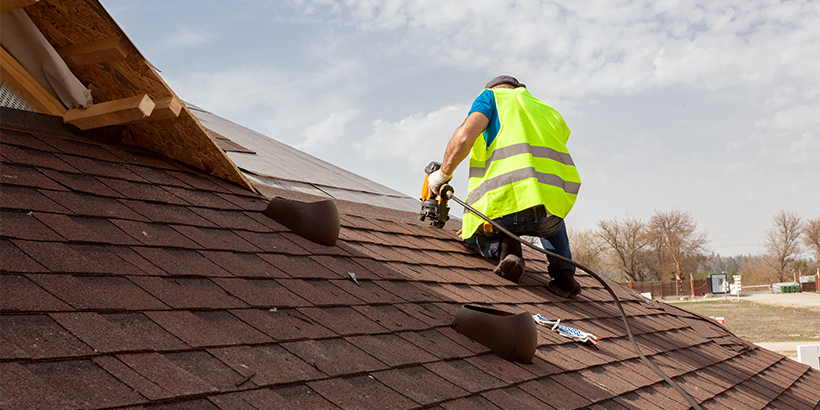 Making upgrades to protect your home from natural hazards can be expensive, but the protection they provide can be invaluable. Fortunately, there are options available that can help finance the costs of making renovations to your home. With the right information, you can take action that protects your property and your family from natural disasters.
Identifying and Preparing for Potential Hazards
Understanding which hazards pose the greatest risk to your property is key to informing which safety upgrades you'll need to make to protect it. A simple online search of your area's disaster history can help you determine if your home is at an increased risk of a natural disaster.
Once you have a better understanding of which hazards may affect your home, you should consider making adjustments to your insurance coverage and look into specific home improvement projects that can help protect your home from damage.
The Federal Emergency Management Agency provides informational brochures to help you assess which hazards could impact your home, and identify relevant safety upgrades that can strengthen your home's defense against them:
Flooding: Flooding can happen anywhere, which is why it's the most common and costly natural disaster. Home improvement projects that can deter flooding include regrading your yard or installing flood vents to direct drainage away from structures; floodproofing basements with waterproofing compounds or a sump pump; installing a sewer backflow valve; or elevating your home.
Storm Surge: When flooding occurs in coastal areas, there is a possibility of storm surge. Homes at risk may need reinforced garage doors that can withstand water and high winds; storm shutters and high-impact glass windows; flood-resistant insulation and flooring; and elevation.
Erosion: Coastal homes are also susceptible to erosion. If your home is situated on a coastline, it may need to be anchored; supplemented with coastal erosion structures and living shorelines; or relocated further inland in extreme cases.
Severe Winds: If you live in an area prone to severe winds, a strong roof is the best defense. Renovations may include securing any loose shingles or replacing them with impact resistant materials and installing roof strappings to reinforce the roof framing. Storm shutters, shatter-resistant film and stormproof high-impact glass may also be added to fortify windows and doors.
Fire: In areas where wildfires are common, it is highly recommended that homes are constructed using fire-resistant materials, such as noncombustible coverings for roofing and siding. Fire blocks may also be installed to prevent potential fires from spreading.
Earthquake: Damage from earthquakes may be mitigated by installing flexible gas line connections to prevent leaks and fires and securing exterior structures like decks, porches, garages, and carports.
Financing Renovations to Protect Your Home
Making safety upgrades to protect your home from hazards is a worthwhile investment that helps maintain your family's safety and your home's value. Depending on the scope and scale of the renovations you decide to make, you may consider taking out a loan to cover the cost. There are a variety of refinance products available that allow you to leverage your home's value to fund large- and small-scale renovations — this includes products such as Freddie Mac's CHOICERenovation® and CHOICEReno eXPress® mortgages.
Talk to your lender to understand your options and find the right financing option for you.