Mortgage servicers are an essential part of homeownership. They help make sure that monthly payments are collected on time, maintain your escrow account and are a key point of contact if any hardships arise.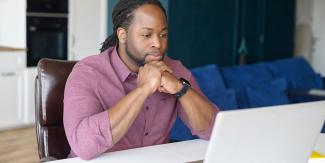 What Is a Mortgage Servicer?
A mortgage lender is a bank or other company that lends you money to purchase a home. Once you've closed on your loan, you'll begin working with a mortgage servicer. A mortgage servicer is the main point of contact on your mortgage loan and responsible for the day-to-day management of your account. This includes:
You should call your mortgage servicer immediately if you are likely to miss a mortgage payment. Their contact information can be found on your statement or mortgage payment coupon book.
Here's how mortgage servicing works and what your rights are.
Collecting Payments
One of the primary roles of a mortgage servicer is collecting and distributing payments. Every month, you'll remit your mortgage payment to your mortgage servicer. The servicer credits your payment to your account the day it is received. In turn, the servicer distributes your payment to your lender and funds your escrow account, if you have one.
If you intend to prepay your loan, servicers also can provide you with a payoff statement on your account, if you request it.
Maintaining Escrow Accounts
Many lenders require an escrow — or reserve — account to be established under the terms of your mortgage, typically in your name with money from your mortgage payment. Your servicer will draw money from the escrow account to pay your tax and insurance bills as they become due throughout the year.
You'll get a statement with all estimated escrow payments within 45 days of establishing an escrow account. And each year your mortgage servicer will give you an annual statement detailing the activity in your escrow account.
Getting a New Servicer
Sometimes your mortgage lender will be your mortgage servicer. However, it's not unusual for lenders to sell or transfer the rights to service your mortgage to another company. If this happens, your servicer will send you a letter with information about your new servicer at least 15 days before the effective day of the transfer.
A mortgage is a large financial commitment, so it's important to make your mortgage payments on time and to reach out to your servicer with any questions about your loan — especially if you're struggling to make your payments.
For more information and tools about homeownership, visit My Home by Freddie Mac®.