If you're struggling to make your mortgage payments on time, you should familiarize yourself with all the payment relief options available to you.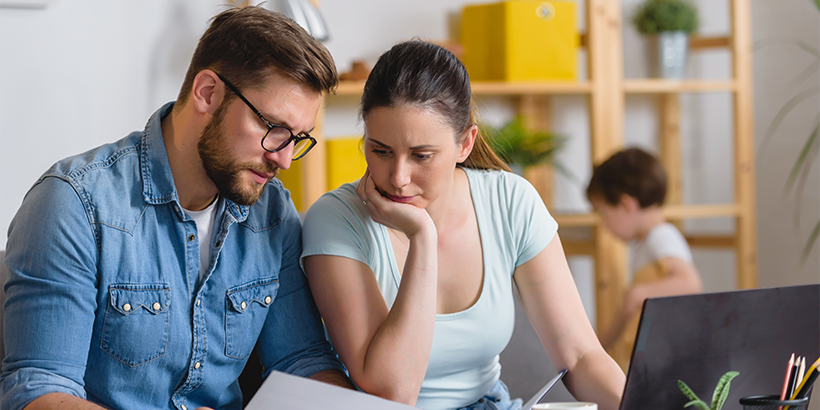 If you are facing financial hardship and are at risk of missing a mortgage payment, we recommend that you contact your mortgage company to discuss and review all of your options. Continue reading to learn more about forbearance and other options to keep you in your home.
What is forbearance?
Forbearance is when your mortgage company allows you to make a reduced payment or pause your mortgage payment for a specified period of time. Once you're in better financial standing, you can resume your normal payments.
Forbearance can help you reestablish your finances while keeping you on track for sustainable homeownership. Examples of hardships that could lead to forbearance include:
Damage to your home from a weather-related event or crisis.
Injury or illness leading to increased healthcare costs and/or homeowner's inability to perform job.
Any financial hardship leading to missed mortgage payment(s).
Note: Forbearance does not forgive payments from a mortgage, rather, it postpones the payments.
How to prepare to exit forbearance
Once you have completed the forbearance plan, it's recommended that you contact your mortgage company to discuss and review all your options. There are plenty of options that allow you to keep your home and avoid foreclosure, such as:
Repayment Plan. An agreement with your mortgage company that gives you a defined period of time to reinstate your mortgage by paying the normal monthly payment, plus an additional agreed upon amount to repay the outstanding amounts of any deferred payments.
Payment Deferral. This option provides relief by deferring any outstanding payments into an account that does not accrue interest. This balance will become due when you sell your home or pay-off your mortgage.
Modification. A written agreement between you and your mortgage company that permanently changes one or more of the terms of your original loan agreement.
If you've exhausted all options to stay in your home, then you may choose to exit gracefully in the following ways:
Selling with Equity. Use the proceeds of selling your home to pay off any remaining mortgage debt – if the home's value is greater than the amount owed, you can keep the excess amount of money.
Short Sale. Selling your home for a lower amount than owed and opting for more affordable housing. Consider this option if you have exhausted all other alternatives.
Deed-In-Lieu. Voluntarily transfer your home's property title to the mortgage company in exchange for a cancellation of your mortgage debt and a graceful exit from your home.
There is no "one-size-fits-all" solution for dealing with financial hardships. However, you can be proactive by keeping the line of communication open between you and your mortgage company.
Forbearance and foreclosure resources
If you find yourself going through financial hardship, review the following resources to help you navigate keeping your home.
The HOPE Hotline, (888) 995-4673: This 24-7, national hotline offers personalized housing counsel, which has been approved by the U.S Department of Housing and Urban Development (HUD).
Search for a Borrower Help Center or HUD-certified housing counselor in your area on the Consumer Financial Protection Bureau's website.
Contact your mortgage company and/or consult an attorney.