There are many ways to make your home more energy- and water-efficient — and you don't always have to hire a professional to get the job done. Here are six easy home improvement projects that can save you money while reducing your energy and water consumption.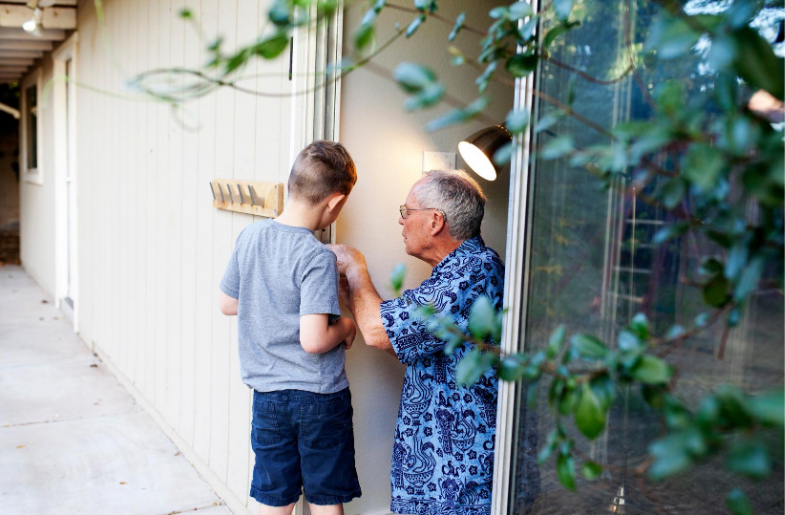 Seal Gaps
Your HVAC system works hard to keep the temperature inside your home consistent — but hot air is always trying to move from warm spaces to cooler ones. Walls, windows, doors and the roof are all places where heat is likely to enter or escape.
Applying caulk around the windows casings and weather stripping around the doors creates a proper seal, so treated air stays where you want it, and untreated air stays out. This simple solution alone can significantly reduce the amount of energy it takes to heat and cool your home.
Add Attic Insulation
Insulation creates a barrier that helps keep warm air where you want it most. The problem is, it wears out over time. Fortunately, upgrading the insulation in your attic is one of the easiest ways to increase the energy efficiency of your home.
You don't have to be an expert, either. There are many types of insulation, so choose the material that fits your budget. Make sure to evenly distribute the insulation throughout the attic space to create a sufficient barrier. The goal is to run your HVAC system less often, which will help lower your energy consumption and the cost of heating and cooling your home.
Replace Light Bulbs
As far as do-it-yourself projects go, it doesn't get much simpler than replacing the light bulbs in your home. Energy-efficient lightbulbs, such as compact fluorescent lamps (CFLs) and light emitting diodes (LEDs), last longer and use significantly less energy than traditional incandescent bulbs.
They may cost a little more up front than traditional light bulbs, but the long-term savings should more than make up for the difference.
Install Low-Flow Faucets and Showerheads
You can save 700 gallons of water per year, not to mention the savings on you water bill, by upgrading your bathroom faucets to low-flow models.
One of the cheapest ways to save water is to install aerators on your sink faucets. An aerator is a small, round device that you can screw onto the tip of the faucet. It has a small screen that reduces the volume of water by creating many small streams and introduces air that increases the water pressure.
Alternatively, you could replace your faucets and showerhead with water-saving ones. Look for a WaterSense label to identify faucets and showerheads that reduce water flow without sacrificing performance.
Plant Trees
Landscaping your home for shade is the most cost-effective way to reduce heat gain from the sun in your home.
When planted correctly, your new greens can save you 15% to 50% on air-conditioning costs.
Schedule an Energy Audit
Contact an energy auditor to conduct a thorough inspection of your home. They will look for leaks, weak insulation and your utility bill usage over time. The results of the audit should give you a clearer understanding of what upgrades will improve your overall efficiency the most.
For more information about maintaining your home, including some bigger updates you can make to improve your home's efficiency, visit My Home by Freddie Mac®.