Energy Efficient Mortgages are specifically designed to help homebuyers purchase an energy-efficient home or finance the cost of energy improvements to a home over the life of the loan.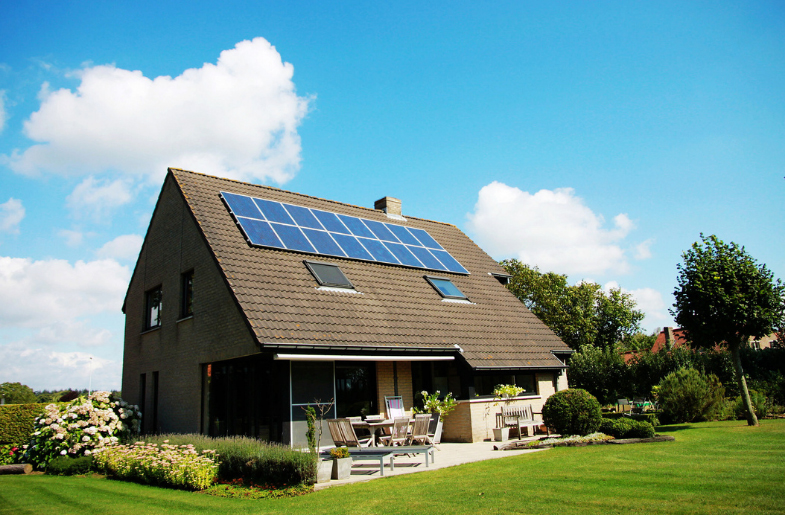 Many lenders now offer Energy Efficient Mortgages (EEM), or "green mortgages" to borrowers who want to enjoy the benefits of an energy-efficient home. If you're in the market for a green home or considering making some major improvements to increase your home's efficiency, an EEM could be right for you.
One potentially overlooked benefit of an EEM is that it can increase your purchasing power when you're in the market to buy a home. Lenders know homes that meet energy efficiency standards have lower utility costs, and the money you save on utilities can in turn be applied to your mortgage. This increased ability to cover monthly mortgage payments might help you qualify for a larger loan amount.
How do you qualify for an Energy Efficient Mortgage?
An EEM gets added into your primary mortgage when you buy a home or when you refinance your current loan. If you're purchasing a home that you plan to make more efficient, you'll need to get approved for a mortgage first. Then, you would get an EEM to pay for the green upgrades.
To qualify for an EEM, you will likely need to work with your lender to find a licensed Energy Rater who will deliver an energy report, such as a Home Energy Rating System (HERS) or a Department of Energy Home Energy Score (HES) report. These reports describe how efficient your home is and what kind of improvements it needs.
What is a GreenCHOICE Mortgage®?
Freddie Mac's GreenCHOICE Mortgage is our solution to help make financing energy renovations easier for homebuyers and homeowners. For example, it can be applied to a new home purchase or a no cash-out refinance and can be used to cover basic energy efficiency improvements up to $6,500 without the need for an energy report.
With a GreenCHOICE Mortgage you can borrow up to 15% of the homes "as complete" appraised value to pay for basic energy and/or water efficiency improvements, including:
Programmable thermostats
Caulking or weather stripping
Adding ceiling, wall or floor insulation
Air sealing
Air conditioning/heating replacement to high efficiency
Solar water heaters
Low-flow water fixtures
High-efficiency refrigerators/freezers, water heaters and light bulbs
Replacement of windows and doors
Speak with your lender to learn more about GreenCHOICE Mortgages and if this is the right option for you.
Are energy-efficient home improvements worth the investment?
Energy-efficient homes are better for the environment, more cost-effective for the homeowner and can even increase your home's value. In fact, Freddie Mac research has shown that homes with energy-efficient ratings are sold for, on average, 2.7% more than comparable unrated homes, and better-rated homes are sold for 3-5% more than lesser-rated homes. Learn more about the benefits of going green.
Not sure where to begin? There are several home-improvement projects that can save you money while reducing your energy consumption. For ideas, read our article: 5 Simple Ways to Make Your Home Eco-Friendly.
Whether you're interested in buying, owning or selling a home, Freddie Mac has the resources you need to make the right choice for your situation. Learn more at My Home by Freddie Mac®.