Finding your first home at the right price and at the right time may be a bigger challenge than you'd expect. Why? Basic factors, like supply and demand and mortgage rates, can significantly impact both the availability and affordability of homes.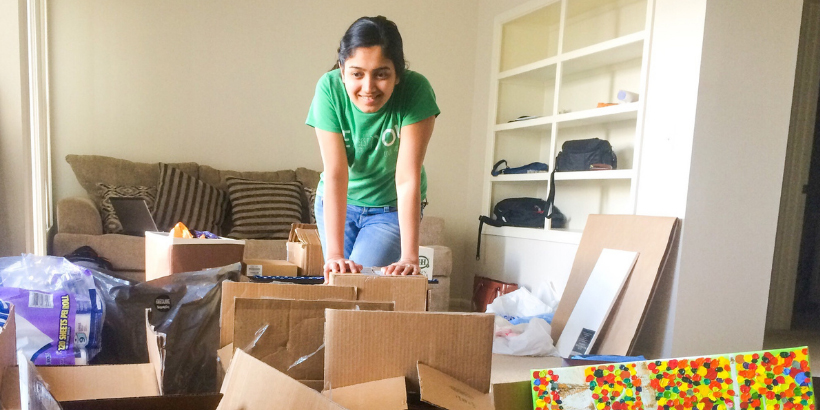 If you're a first-time buyer, understanding the forces at work can help you set your expectations. Here's what you need to know about interest rates, the housing market, what you can afford and how the homebuying process works.
Mortgage rates
If you're in the market to buy a home, it's important to watch the current mortgage rates. Lower mortgage rates mean borrowers end up paying less interest over the life of a loan, so homebuyers have more purchasing power. Purchasing power describes your financial ability to buy a home. When interest rates are low, people are more able to finance purchasing a home because the amount of interest they have to pay is not as cumbersome.

Certain underlying factors, like inflation and government policy, will cause mortgage rates to go up or down. As a borrower, your credit history and financial health determine the interest rate and other terms of your mortgage. We'll explain this in more detail below.
Housing supply and demand
The housing market relies heavily on supply and demand. When the demand for housing is high but the inventory of homes for sale is low, home prices often rise, and multiple buyers may bid for the same property. On the other hand, when there are more homes available in a market due to lower demand, homeowners may lower their prices.
What does this mean for you as a first-time buyer? Remember that, while low mortgage rates will help support affordability, a lack of inventory will drive housing prices upward. Your agent will help you understand the current market conditions and assist you in making a strong offer when you find the home that meets your needs.
Your financial readiness
How do you know what you can afford to spend on a home? To answer this question, you must have a solid understanding of your financial situation: What is your gross income? How much do you spend each month? How much do you have in savings? Do you have outstanding debt? Lenders will also want this information before they consider you for a loan.
When you buy a home, you need to be prepared to cover a down payment and closing costs. You'll also need to plan for ongoing costs like insurance, property taxes and maintenance. Most lenders agree that planning a homebuying budget is an important step to becoming financially prepared for homeownership. Here's how you can create a homebuying a budget.
How do you qualify for a mortgage?
Your financial history is a major factor in determining your ability to get a home loan. When you apply for a mortgage, lenders will consider four primary criteria:
Are you able to pay back the loan? To make sure that you have the means to take on a mortgage, lenders will look at your income, employment history, savings and other types of debt/loans you are currently paying back.
What other types of capital do you have? Lenders will also consider how much money you have in savings, investments, properties or other saleable assets. This is an indicator that you have a handle on your finances and can be trusted to pay back your loan.
What is your credit score and credit history? Lenders will assess your record of paying back debt and bills on time.
Do you have collateral to secure the loan? To answer this, lenders consider the value of the home and other property you own.
You'll work with your lender to determine your eligibility for a mortgage and the terms of your loan.
An overview of the homebuying process
Step 1: Find your team. As a first-time buyer, you'll want to work with industry professionals who can provide the knowledge and services you need. A housing counselor, real estate agent and lender you trust can help guide you through the process.
Step 2: Get pre-approved for a mortgage. A pre-approval letter is not a requirement when you're buying a home, but having one sends a clear message to the seller that you are a serious buyer. Here's how to get pre-approved.
Step 3: Create your wish list. Decide what you must have in your home and what would be nice to have. Read also: How to find the right home.
Step 4: Make an offer. Your agent will handle the negotiations, but these tips for making a strong offer can help you stand out from other potential buyers.
Step 5: Close on your loan. Closing, often referred to as settlement, is the completion of the real estate transaction between you and the seller. Here's what you can expect at closing.