First impressions are important, and the same can be said about properties for sale. If you put effort into staging your home and hold an open house, you could attract more potential buyers — and may even sell your home faster or for more.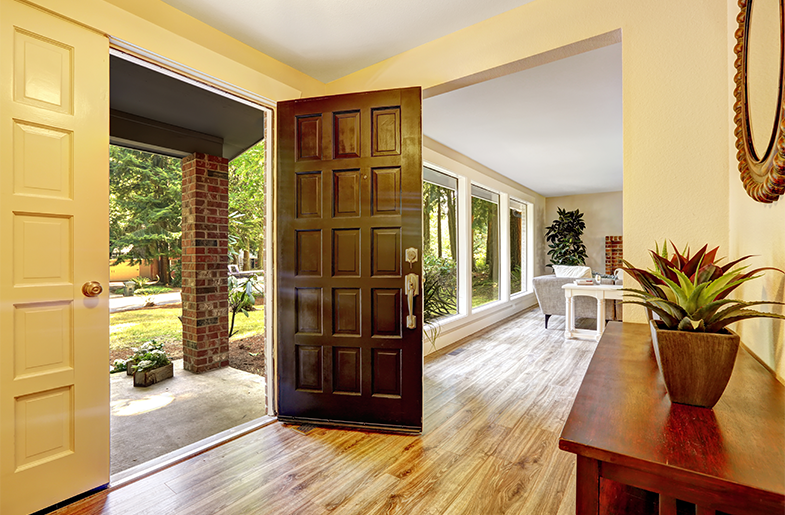 Benefits of Staging Your Home
Staging your home can help set it apart from other properties on the market and be more memorable for homebuyers, increasing the chance they'll make an offer. Other benefits of staging your home include:
Establishing an emotional connection with the buyer. Showcasing a move-in ready home with updated décor allows homebuyers to shift their focus away from the work that needs to be done and toward what the home already brings to the table.
Increasing the home's perceived value. Refreshing your home's interior with minor changes, such as repainting the walls with a neutral color and rearranging furniture, can make the property feel newer or more spacious.
Helping the buyer visualize their family in your home. A well-lit and organized home will help potential homebuyers envision how their furniture and personal belongings would look in the space.
Best Practices for Staging Your Home
The key to a well-staged home is making your space appears tidy and welcoming, while drawing attention to its strengths. Best practices for staging your home include:
Clean and declutter. The first step of staging your property is ensuring that it's clean and clutter-free. This includes removing your personal items, thoroughly cleaning every room and decluttering areas that feel congested.
Highlight the home's best features. Ensure you're showcasing the property's main selling points, which may include a beautiful view, naturally lit living areas or a newly renovated room.
Consult your real estate agent. Your real estate agent is familiar with what buyers are looking for, as well as the features of other houses for sale in your price range. They can advise you on the types of changes that would make the most difference.
What Is an Open House?
Once your home is properly staged, you and your real estate agent may consider hosting an open house. An open house is a scheduled event where prospective homebuyers are invited to visit your property without an appointment. This can be an effective way to increase interest and give buyers the opportunity to see your home in person and ask questions about the property.
Your real estate agent will typically take care of planning and marketing the open house, and they will be there to field inquiries from serious buyers. Work with your real estate agent to determine the best marketing strategy for your open house.