Whether you are thinking or preparing to sell your home, you may be wondering how much your home is worth. Timing plays a role, but there are several ways you can determine what your home may sell for.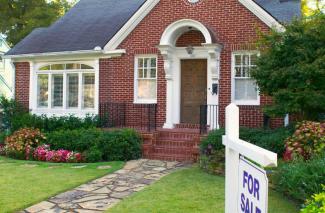 In real estate, you often hear that timing is everything. Usually, "good timing" is directly related to the strength of the market and can mean slightly different things for buyers and sellers.
Good timing for sellers typically means strong demand from homebuyers and low competition with less houses listed for sale. But before you pack up your belongings and hang a 'For Sale' sign in your lawn, you should consider how much you could sell your home for.
Here are three ways to understand your home's value.
Look at Comparable Listings

Comparable listings, aka "comps," are homes that recently sold or are listed for sale in your neighborhood that are like your home, typically within one mile of your property. To get a true comparable price, you'll want to look at comps that have similar square footage, lot size, updates and amenities. It is recommended that you only search for comps within the last three months to get the most accurate estimated price for your home.

Research the Market

Whether it's a buyer's or seller's market, it is important to look at indicators in your specific city and state. For example, if you live in a city where homes are being built quickly, demand might not be as high as in a city where there is less inventory. Higher demand could lead to a higher sales price.

Ask an Agent

Consider asking an agent to provide you with a proposal for how they would price your home. Getting a competitive market analysis from multiple agents will give you greater insight into your potential list price and their experience, so that when it comes time to list your home you will already have interviewed multiple professionals. Learn more about how to find an agent and working with them to sell your home.