Unlike other weather emergencies, tornadoes develop quickly and often arrive without warning. To help minimize damage to your home, you can take steps to secure your home before these violent storms arise.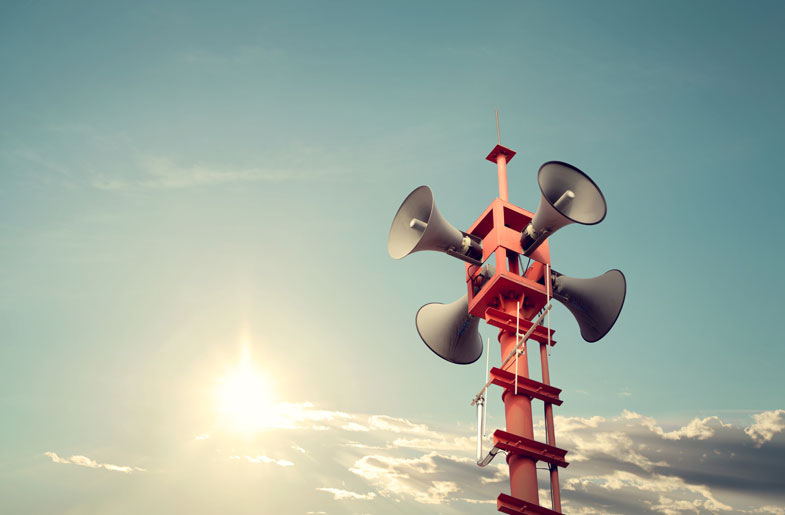 Reinforce Your Home
Although most tornadoes occur in the Midwest and Southeast during the spring and summer months, tornadoes can strike anywhere at any time.
No matter where you live, a little planning can go a long way to protect your family and your home.
Install permanent storm shutters on your windows. Because tornadoes can form suddenly, permanent storm shutters provide the best protection from high-speed winds.
Invest in impact-resistant garage doors. Garage doors are one of the most vulnerable areas of your home during a tornado. Flying debris can damages traditional garage doors, and the winds that then enter can apply pressure that results in your roof being carried away. Impact resistant garage doors can prevent extensive damage.
Install sturdy exterior doors. Open doorways increase the likelihood that wind and water damage will occur. To protect your home, install exterior doors that have three hinges and a deadbolt lock that is at least one inch long.
Keep your yard clean. Loose branches and debris can cause severe damage if they are picked up by strong winds. You can help minimize damage by trimming your trees and collecting loose items from around your home. If you are given adequate notice, bring inside your outdoor furniture.
Build a safe room. When built according to FEMA guidelines, a safe room will provide the most effective shelter for you and your family.
Know What Your Homeowners Insurance Covers
Although floods and earthquakes often require additional insurance protection, damage caused by wind from tornadoes is typically covered by standard homeowners insurance policies.
It's important for you to review your insurance policy periodically so that you are familiar with what is covered and what is not. Whether you rent or own, having adequate insurance coverage will help ensure that you're protected in times of need.
After a disaster strikes, you'll need to list your possessions and verify your losses for an insurance claim. Creating a home inventory beforehand will make the process much easier.
Be sure to keep an electronic copy of your home inventory, along with other important documents, in a safe place and consider taking photos to accurately catalog your belongings.
For more resources and information about how you can prepare for natural disasters visit, FEMA.gov or MyHome by Freddie Mac®.