Once your finances are in order and you've found an agent to guide through the homebuying process, you may feel ready to start your search. But before you tour any homes, take some time to put pen to paper.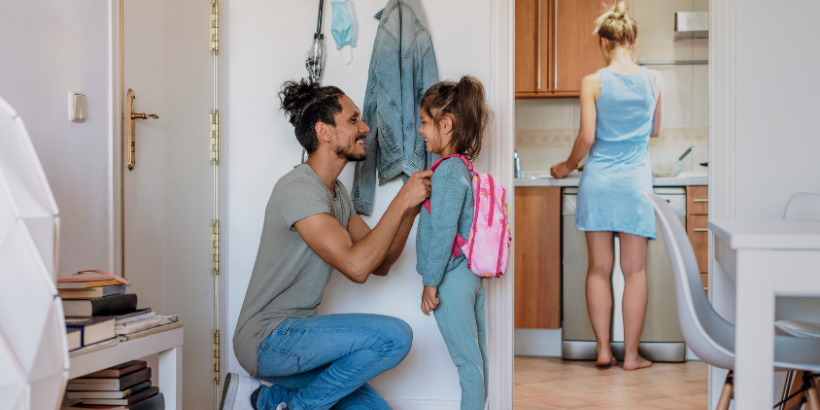 By creating a homebuying wish list, you'll give your agent a solid idea of what your ideal home looks like. Here's how to build an effective and thorough homebuying wish list.
Decide on a location
You have probably heard the first rule of real estate—location, location, location. It's a key factor in determining how much you can afford, how long your commute will be, what school district you're in and more. Consider the following:
Urban or Suburban: Do you want the convenience and walkability of city life? Or do you want a larger home with a yard, away from the hustle and bustle? Will these change over time as your household grows or shrinks?
Proximity to your job: Today's average commute is longer than ever before. Are you willing to make an hour-long drive to work, or do you want a short commute? Consider your current job and future opportunities.
Access to public transportation: Do you need access to public transportation to get to and from work, school or your primary health care provider?
Determine what type of home you want
Each home type has its advantages and disadvantages, and the right one for you will depend on your finances, lifestyle and stage of life.
Single-Family: Typically, these are the largest of the property types – providing you with the most privacy and space. If you buy a site-built, single-family home, you're responsible for every aspect of the home which requires both time and money but allows you more control over your home.
Townhome: Townhomes are oftentimes a good entryway to homeownership for first-time homebuyers as they are more affordable than single- family homes. They require little outside maintenance and many townhomes include amenities such as parks and playgrounds.
Manufactured Home: Today's new generation of high-quality, factory-built homes are comparable to site-built homes and offer features such as garages, permanent foundations and built-in porches. More affordable than site-built homes, they offer a good option for first-time homebuyers.
Condominium: Condominiums can provide you with a maintenance-free lifestyle, typically in an urban setting. They may provide access to amenities like pools and fitness facilities and are often within walking distance of shops, restaurants and public transportation.
Make a list of other criteria
Once you decide what type of home you want, determine your "must-haves" and your deal breakers. Think about your household now and how your needs may change in the future. Ask yourself specific daily lifestyle questions that will help you rank items in order of importance. For example:
Do you or will you work from home? What type of workspace will be required for that?
If your home needs repairs, are you able spend the time/money on the fix?
Do you need off-street parking or a garage? How many spaces?
Do you want a yard, or do you prefer something low maintenance? How much and what type of outdoor space is ideal?
As you go through your wish list with your agent, be sure to tell them your reason(s) for buying. As a result, they may show you homes you wouldn't have otherwise considered.
For more homebuying tips to help you get started, visit My Home by Freddie Mac.