For many, the term "manufactured housing" doesn't conjure images of spacious and updated homes, but perhaps it should.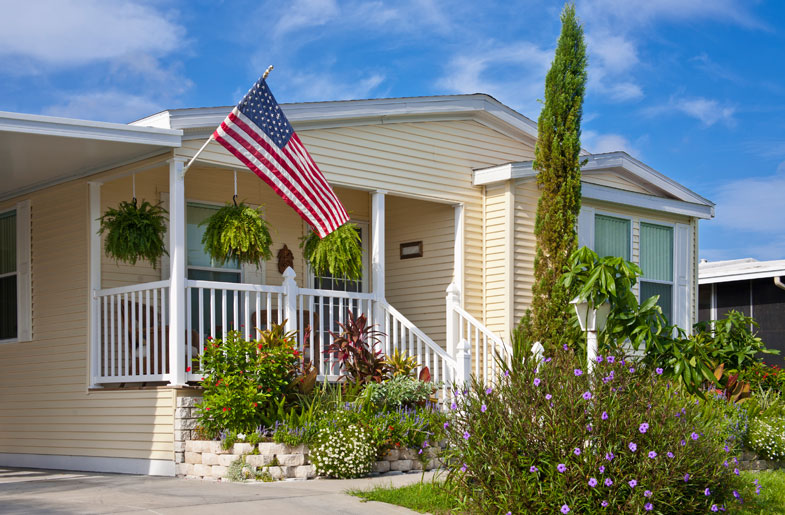 The manufactured homes of today feature modern quality design and custom home features comparable to site-built homes. They can also be a lot less expensive than a traditional house, making them an attractive option for many homebuyers.
Did you know the top five manufactured home states are:
Alabama
Florida
Louisiana
North Carolina
Texas
The U.S. Census Bureau reports that the 8.5 million manufactured homes in the U.S. make up 7 percent of all owner-occupied housing in the U.S. More than 20 million people already reside in manufactured homes—a number that's could grow as America looks for ways to address its housing shortage.
If you're interested in purchasing a manufactured home, consider these facts:
Manufactured homes are made with the same standard building materials as site–built homes. These homes are more affordable because of efficiencies in the factory–building process and not because of inferior materials. Unlike trailers or mobile homes, manufactured homes are secured on a permanent, nonremovable steel frame (chassis).
Manufactured homes are built entirely in a factory under controlled conditions and inspected per HUD's safety standards for design and construction, strength and durability, transportability, fire resistance, heating, plumbing, air–conditioning, thermal and electrical systems and overall home quality.
Manufactured homebuyers who finance their homes can select either a mortgage or a personal property loan. To be eligible for mortgage financing, manufactured homes must be sited on land owned by the homeowner, titled as real estate and installed on a permanent foundation.
When deciding to purchase a home, whether manufactured or site-built, its important to understand what works best for you. Visit MyHome by Freddie Mac® for helpful resources on understanding your finances and tips to guide you through the homebuying journey.