There's a lot to consider when renting an apartment. Whether it's your first time renting, or you just want a refresher on how to navigate the process, here are six tips to get you started on your rental journey with confidence.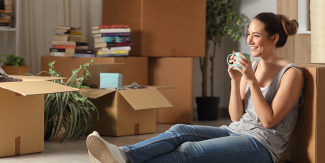 If you have additional questions or need clarification on any topic in your lease, ask the landlord or leasing office before signing. Additionally, there may be room to negotiate certain terms before you sign the lease.
For more tools and resources to help you through the rental process, visit My Home by Freddie Mac®.