Whether you're looking to rent your first home, your second or third, it's always important to understand the costs associated with your move, both short-term and long-term. Knowing how much you can afford from day one can help you successfully navigate and secure a home that puts you within your financial means.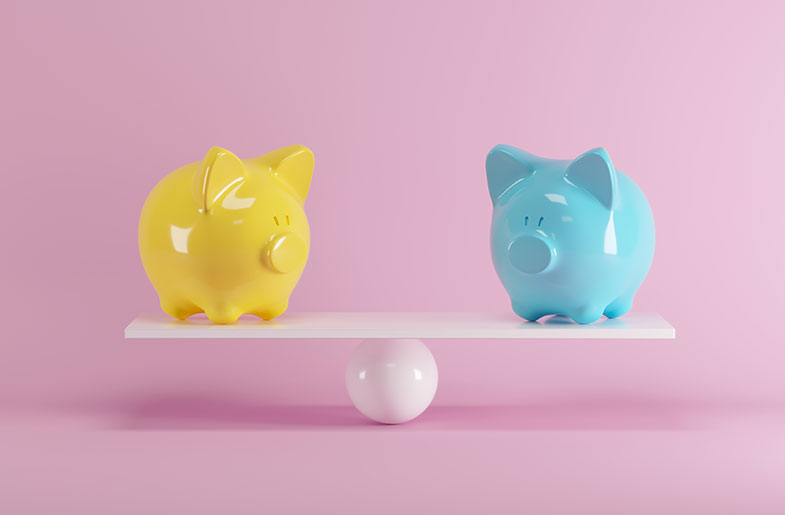 Renting a home – whether it's an apartment, townhome or single-family unit – involves more than paying the monthly rent. There are other costs, upfront and recurring, you should be aware of and plan for when renting a home.
Upfront costs
Application fee. Landlords may charge you an application fee. This can add up if you apply to multiple properties.
Security deposit. Landlords usually require a security deposit equal to one- or two-month's rent. You'll be expected to have this money ready when you sign the lease.
Pet deposit or fee. If you have a pet, you may have to pay a pet deposit. Alternatively, some landlords may charge a monthly fee for you to keep your pet at the home.
Move-in and/or move-out fee. You may be charged a non-refundable moving fee when you move into or out of the dwelling.
Broker fee. If you used a for-fee broker to help you find your rental, you may be responsible for the broker's fee. (No-fee brokers are paid by the landlord.)
Recurring costs
Rent growth. Expect for your rent to increase, especially if you rent in urban centers where space is limited. It's common for landlords to increase rent on an annual basis or when your lease is set to renew.
Utilities. Utilities include things like electricity, gas, water, cable, and Internet. Some or all the utilities may be included in your rent. Be sure to discuss this with your landlord before signing your lease.
Renters insurance. Whatever you do, don't skip renter's insurance! For a relatively low monthly cost, you can insure all of your belongings in your home. In case of a fire or other catastrophe, you'll be glad to have the financial help to replace your furniture, clothing, computers, TVs and other high-cost items.
Parking fee. More common in highly-populated urban areas, the cost of a monthly parking spot can add significantly to your monthly housing cost.
Amenities fee. Some rental communities charge for amenities such as an on-site gym or pool. You'll be charged if you use these amenities or not.
Yard maintenance. If you rent a single-family home or townhome, you may be responsible for the upkeep of the yard.
As with all important "big life" endeavors, be sure to do your homework and get a strong understanding of all costs involved. Visit My Home by Freddie Mac® to learn more about the rental process, costs and your rights.