Moving can be stressful, but by thinking through each step of the process ahead of time you can ensure a smooth moving day.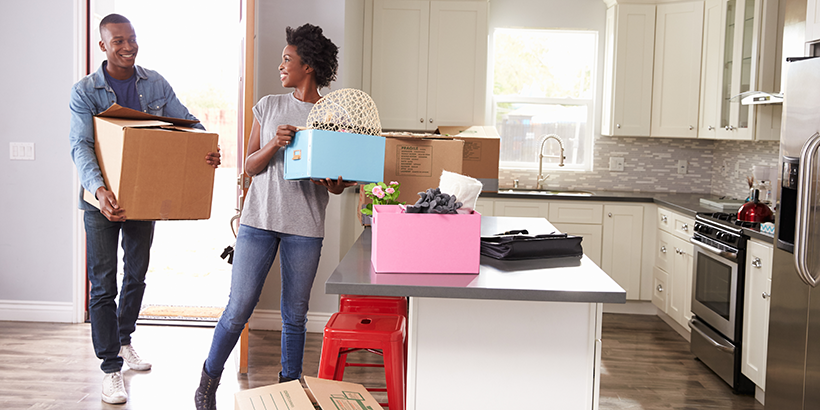 Here is everything you should know when preparing to move out of your apartment.
Review your lease

Not only does your rental agreement detail how long you live at a property, but it also outlines your responsibilities when the term of your lease comes to an end. Landlords often require a written notice to vacate, which is a formal lease termination letter, between 30 and 60 days before your planned departure—but your lease will indicate the exact timeframe.

In addition, the lease may indicate specifics including who is responsible for cleaning the property and other requirements for moving out.

Assess the state of your apartment

Well before your landlord's final walkthrough, take the time to assess any existing damage to your apartment and create a repair plan. Normal wear and tear is expected and acceptable in most cases, but you're responsible for repairing any holes, dents, scratches or breaks made by you or your guests during your lease term.

Give yourself plenty of time before your moving day to make these repairs. You should also work with your management company or landlord to identify items they will fix—including plumbing, electrical and other general repairs.

Prepare to update your address on financial items or services

If you've been living in the location long enough, you'll likely have service contracts, subscriptions, financial documents and other personal items tied to your current address. Common changes include:

Utilities: Inform your service providers that you're moving and arrange for those services to be either disconnected the day after your move or transferred to your new home in time for your move-in day. Utilities of note include internet, television, phone, gas, electricity and water.
Insurance: Contact your insurance company to let them you you'll be moving so they can transfer your policy to your new home the day you move out.
Government-issued I.D. and Credit Cards: When you have proof of your new address (i.e., a signed lease agreement) you'll need to update your address on several notable documents, including your I.D. and credit cards.
Employer: When you move, you need to update your address with your employer in case of emergency or so they can send you important workplace or retirement notices.
Subscriptions: Update your address for any recurring subscriptions you may have.

Pack and confirm moving plans

For the least amount of stress, you should begin packing all non-essential items several weeks before your moving day. Sort your possessions, remove pictures and other decorative items from the walls, and then double check that haven't left any items behind.

If you are requesting the help of professional movers, make sure to schedule with a reputable company several weeks in advance.

You should check in with your landlord or management company to ensure you understand where moving trucks should park. If your apartment has an elevator, you may also need to reserve it during your move.

Tie up loose ends

After moving day, make sure you clean your empty apartment and document its condition by taking photos or capturing video. Having proof of the apartment's condition will come in handy when discussing your security deposit.

After completing a walkthrough inspection with your landlord, you should discuss any issues that arise from the inspection, offer solutions and ultimately request your security deposit back. Your security deposit may be electronically deposited or mailed to your new address, so be sure your landlord has your address, email or phone number before you return your keys.
For more information and resources about renting, visit My Home by Freddie Mac®.
Freddie Mac is working to address the affordable rental housing crisis by providing affordability, liquidity and stability to the multifamily housing finance market. Freddie Mac purchases loans from mortgage companies and other lenders for both single family homes and apartments. While Freddie Mac does not make loans directly to borrowers, more than 95% of the rental units we help finance through loan purchases are affordable to low- and moderate-income households.