After deciding on the perfect new place, it's time to start thinking about your moving plans, but preparing to move involves more than packing boxes.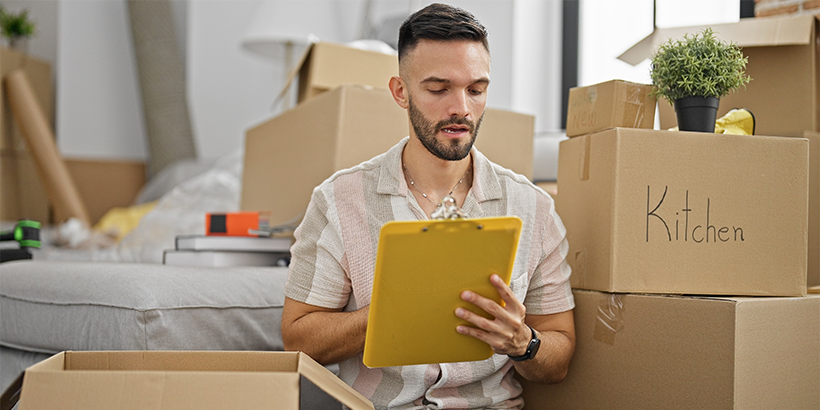 Before you can get settled in and start exploring your new neighborhood, you'll want to check a few important tasks off your to-do list to set yourself up for a smooth transition into your new home.
Here are seven things to do to prepare for your move:
Get Renter's Insurance

Many properties require renter's insurance, but even if yours doesn't, it's a good idea to be covered in case of any potential loss or damage to your personal property while renting.

Set Up Utilities

Your lease should specify which utilities, if any, are included in your monthly rent. You will be responsible for handling the rest, so make sure to set up any necessary services like electricity, water, trash, cable and internet before you move in.

Cancel Services and Memberships

In addition to setting up your new utilities, make sure to cancel your old ones. You should also cancel other local services like gym memberships, if you no longer plan to use them, to avoid getting billed after you've moved out of your previous residence. If possible, try to give at least a 30-days notice to avoid getting charged for the next month.

Update Your Address

Remember to change your address through USPS and forward your mail so important documents go to the right place. You'll also want to update your voter registration, driver's license, and any other subscriptions or bills that may be tied to your old address.

Make a Moving Day Plan

As you prepare for your move, consider the logistics and plan for potential challenges you might run into on the big day. Will you hire movers or recruit friends and family to help? Are you moving to a ground level unit or a third-floor walk-up? If your new building has an elevator, does it need to be reserved for moving day? Where can your moving team park?

Complete Your Move-In Inspection

Most apartments will have new tenants fill out a move-in inspection sheet within the first few days to assess the condition of the unit at move-in. This is important because it can help you get your security deposit back when you move out, and address any initial maintenance concerns.

Get Your Rent Reported to Credit Bureaus

Talk to your landlord about reporting your on-time rent payments to the major credit bureaus. This will give you the opportunity to build your credit score and strengthen your personal financial situation. If your property doesn't participate in a rent reporting service, you can sign up for one and report yourself.
Moving is both exciting and stressful. Whether you're a seasoned renter or getting set up in your first apartment, taking a few proactive steps can help you stay organized and ease your nerves so you can have peace of mind and feel at home faster.