If you're thinking about buying a house, getting pre-approved for a loan is an important step before you start your search. But what is a pre-approval? And how do you get pre-approved?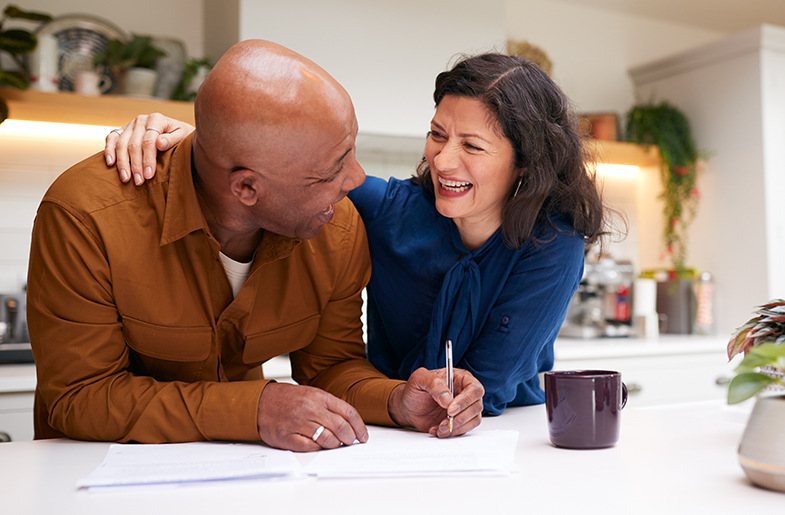 What Is Pre-Approval?
A pre-approval is an indication from your lender that they are willing to lend you a certain amount of money to buy your future home. The lender you work with will provide you with a pre-approval letter, which is an official document that states the maximum amount they are willing to lend you, based on key criteria.
It's important to remember that a pre-approval is not a guarantee. The appraised value of the home you are looking to purchase, your loan type and your income, assets and debts for example, are details verified later in the process that affect how much you can ultimately borrow and whether you are approved for a loan.
Why Should I Get Pre-Approved?
There are several benefits to getting pre-approved for a mortgage:
It makes it easier to shop for a home. A pre-approval letter helps both you and your real estate agent better understand your price range.
It shows you are a serious buyer. A pre-approval letter lets your real estate agent and the seller know that you are ready to purchase and have borrowing power. 
It strengthens your offer. A pre-approval letter can help you stand out from other homebuyers and give you an advantage in getting your offer accepted. 
How Do I Get Pre-Approved?
Once you've compared multiple lenders and selected the lender you'd like to work with, you can apply for pre-approval by filling out a loan application. To complete the application, you will likely need to provide several pieces of documentation, including your W-2, bank statements, credit report and tax returns. These documents will help the lender evaluate your financial ability to make payments on time.
Your lender will look at your application and determine how much you may be qualified to borrow based on the 4 C's: capacity, capital, collateral and credit. If your lender determines you qualify for a loan, they will provide you with the pre-approval letter stating how much they are willing to lend you. 
Note that you can and should talk to multiple lenders before committing to a pre-approval amount. Take the time to find the lender that will provide you with the best offer.
I'm Pre-Approved — Now What?
Keep in mind that the loan amount in the pre-approval letter is the lender's maximum offer. Ultimately, you should only borrow an amount you are comfortable repaying.
Additionally, as you shop for your future home, remember that pre-approval letters expire. Discuss your personal timeframe with your lender, but you can generally expect the letter to remain valid for 30-90 days. It's best practice to plan your homebuying timeline accordingly.
Getting pre-approved can help build a strong foundation so that you can shop with confidence. For more tips about buying a home, visit  My Home by Freddie Mac®.