Military families face no shortage of challenges when it comes to financial planning. However, veterans and active service members can establish, grow and protect their financial livelihoods for the long term — even with frequent relocations, deployments or other uncertainties.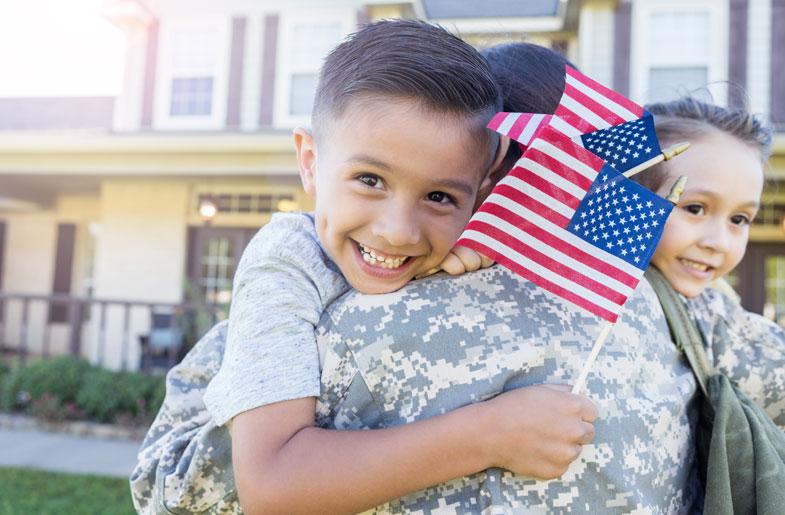 Here are three steps you can take to ensure financial stability for you and your family.
1. Establish Your Finances
Organize and clarify your documents and relationships. You should have a solid understanding of your financial, administrative and legal affairs and be able to access up-to-date paperwork quickly. You should also know your bank or credit union's active duty policies, because you will likely need access to your funds overseas or outside of traditional banking hours.
Create financial goals early. Once you know what financial goals you are working toward, you can learn and apply strategies to manage money during deployment, create future savings and avoid debt. By setting a budget, you'll get a good idea of how much you can afford to comfortably spend on regular and irregular expenses while still having money left over.
Learn the basics of credit. Your credit score and accompanying credit report demonstrate that you can manage money responsibly, and they signify to lenders the likelihood that you will repay your loan obligations, such as a mortgage. Without good credit, it's more difficult to save money, build financial security or achieve homeownership. If you don't have credit, there are several steps you can take to start building it.
2. Grow Your Finances
Once you've established a financial plan, the next step is to execute on it. Managing your money wisely can help you save for your future so that you can focus on service while maintaining your financial security.
A few strategies that will prepare you for major purchases down the line include:
Continually putting money in savings.
Responsibly using credit and debit cards.
Using your military bonus wisely.
When you are ready to make a large purchase, having money saved, a higher credit score and less debt will help you find more favorable loan terms.
If you feel financially prepared to buy a home, there are several loan programs designed to benefit current service members and veterans. This includes a VA home loan, an offering that helps make housing more affordable for eligible veterans.
If you have any questions during the loan process your lender can't answer, you can contact Veterans Affairs through the VA Loan Center in your region. Find contact information for your regional loan center.
3. Protect Your Finances
Protecting what you've earned and what you've purchased is a crucial step on your financial journey.
Save for emergencies and retirement. In an ideal world, you would aim to save 15% of your income each year in a retirement or other savings account. It's also important to put some money away each year in case of an emergency or additional spending needs brought on by a deployment.
Keep your insurance up to date. Make sure your homeowners insurance or renters insurance policy is up to date in the event of a deployment, and let your insurance company know if your residence will be unoccupied while you are gone. You'll want to have adequate coverage for your valuable personal property.
Be aware of financial scams. Unfortunately, service members are prime targets for financial criminals who attempt to take advantage of your frequent moves. Learn how to recognize and protect yourself from financial scams including predatory lending, insurance and investment scams, identity theft and affinity fraud.
For more information and resources on budgeting for homeownership, and for details about the VA home loan program, visit My Home by Freddie Mac®.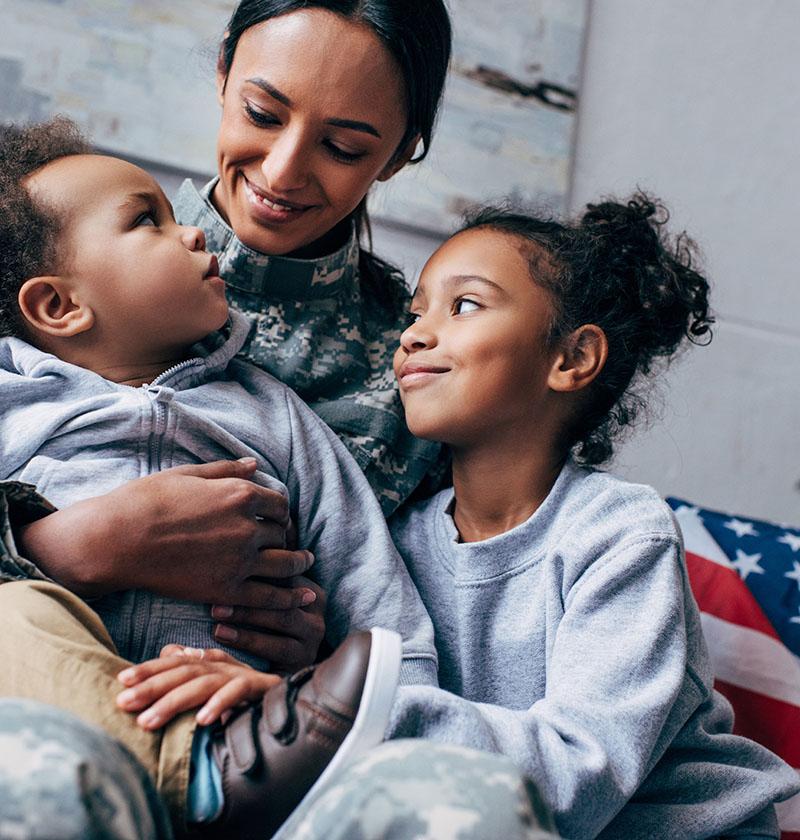 CreditSmart®: Military
Designed for active service members and veterans, the CreditSmart Military Financial Readiness module is a financial education resource that can help you learn how to manage your money, avoid financial schemes that target military families and understand the VA home loan program.
Learn more