Military training provides structure that prepares service members for active duty, but some veterans struggle to find their footing when they come home, particularly when it comes to housing and finances. Soldier On, a nonprofit organization that offers shelter, support and resources for unhoused veterans, has partnered with Freddie Mac to provide financial education for veterans transitioning into civilian life.
"It's inspiring, the will that these veterans have," said David Ramirez, home and credit education program manager for Soldier On, a holistic program created by veterans for veterans. "We can't forget what they've done for our country." 
Returning veterans often face challenges that can make it difficult to adjust to life after military service. Because the military handles essentials such as housing, health care and finances during active duty, some veterans struggle with the transition to navigating these areas on their own as civilians.
"All the things you have to adjust into the civilian life, they create roadblocks," Ramirez said. "It can lead a veteran to being homeless. Soldier On provides the support services needed to overcome those challenges."
Soldier On offers temporary and permanent housing for veterans and provides them with critical support and resources that address the root causes of housing insecurity.
Finding an Ally in Freddie Mac
In addition to connecting veterans with resources for health care and other necessities, Soldier On has found that financial education is a key component of its mission to get unhoused veterans back on their feet.
Soldier On uses Freddie Mac's CreditSmart Essentials curriculum to give veterans a foundational understanding of the basics to achieve long-term financial stability — including budgeting, banking and managing credit. That knowledge is supplemented by the CreditSmart Military curriculum, which helps active duty servicemembers and veterans better understand their path to financial stability and homeownership.
"The CreditSmart Military financial readiness module is really about the unique needs and challenges that veteran service members and their families have," said Maheen Qureshi, housing outreach senior manager for Freddie Mac. "If somebody feels that they're out of options financially, I want them to understand that CreditSmart is empowering, it's non-judgmental, it's really encouraging."
Serving Those Who Served
Soldier On's use of CreditSmart has helped many of its veterans gain control of their finances.
"That's what so beneficial about the CreditSmart education program: it's starting to provide opportunities for our veterans," Ramirez said. "Once you start teaching that curriculum, or creating that culture, you'll stop seeing these veterans come back to the shelter, because now they can be successful out there in the civilian life."
By putting into action the lessons learned from Soldier On, veterans have been able to achieve a range of personal goals: opening bank accounts, building credit, leasing apartments, qualifying for auto loans and accessing homeownership.
For Soldier On, it's about giving back to those who have already given so much.
"They served our country. This is a great way to start serving them," Ramirez said. 
Our partnership with Soldier On is one example of how Freddie Mac is Making Home Possible. Learn more about how we're serving our mission.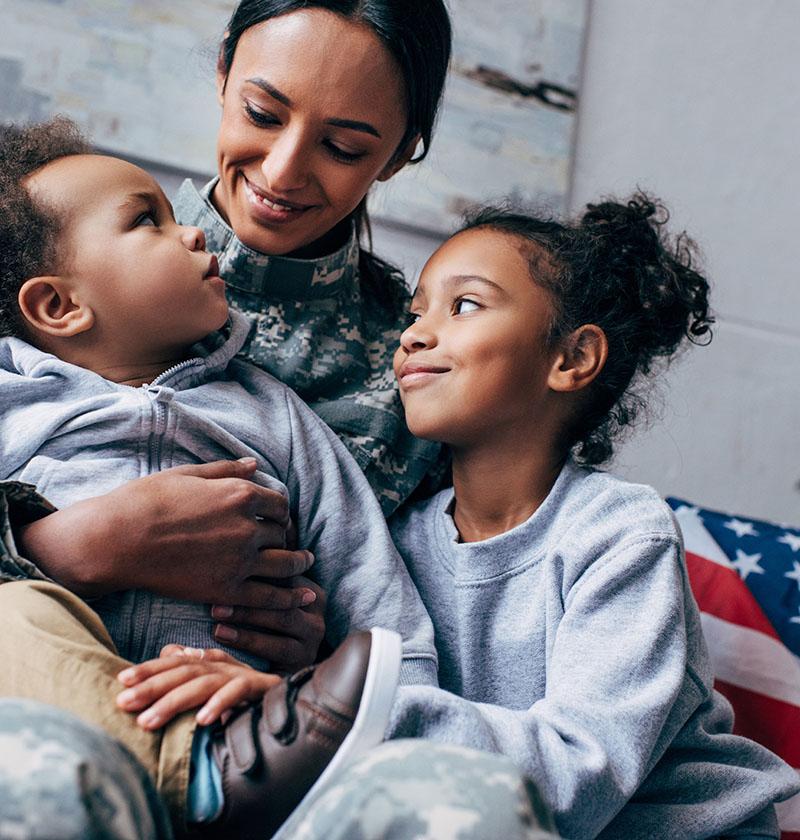 CreditSmart®: Military
Designed for active service members and veterans, the CreditSmart Military Financial Readiness module is a financial education resource that can help you learn how to manage your money, avoid financial schemes that target military families and understand the VA home loan program.
Learn more