During this time of uncertainty, financial setbacks can feel particularly challenging. If you have questions about housing due to COVID-19, we are here to help.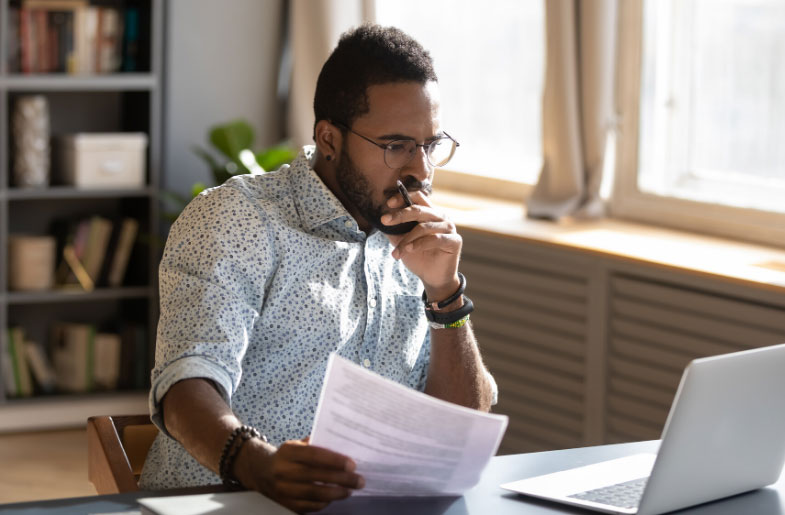 Q: What is forbearance?
A: Forbearance is a type of temporary mortgage relief. While in forbearance, your monthly mortgage payment will be reduced or suspended for a given time period. Forbearance doesn't mean your payments are forgiven or erased. You are still required to repay any missed or reduced payments at a future time agreed upon by you and your loan servicer (the company listed on your mortgage statement).
If you cannot pay your Freddie Mac-owned mortgage as a result of COVID-19, up to 12 months of forbearance is available. Your loan servicer will reach out to you about 30 days before your forbearance plan is scheduled to end to determine which assistance program is best for you at that time—a repayment plan, loan modification, or even an extension of the forbearance period if needed. You are never required to pay back your forbearance in a lump sum.
Q: What is payment deferral?
A: Freddie Mac's COVID-19 Payment Deferral solution returns your monthly mortgage payment to its pre-COVID amount by adding up to 12 months of missed payments to the end of your mortgage term including escrow advances to the end of the mortgage term without accruing any additional interest or late fees. When your loan term ends, you pay back the total deferred amount whether you sell, refinance, or pay off your home entirely.
COVID-19 Payment Deferral will be available to homeowners with Freddie Mac-owned mortgages starting July 1, 2020. Your loan servicer will contact you about 30 days before the initial forbearance plan is scheduled to end to discuss next steps and the explore the best relief option for your situation, including payment deferral.
Q: Do I need proof of hardship when applying for COVID-19 mortgage relief?
A:  No. If you are a homeowner whose mortgage is owned by Freddie Mac, or otherwise covered by the CARES Act, you will not be required to provide documentation to prove your financial hardship at this time. You only need to explain that you have a pandemic-related financial hardship and any previous hardships or delinquencies will not impact your eligibility for a forbearance plan. It's important to note that your loan servicer will work with you to determine how much assistance you need based on your unique needs.
Q: What state and local help is available to assist me with my mortgage?
A: If you're concerned about staying current on your mortgage payments, you can connect with a HUD-certified housing counselor in your area through one of Freddie Mac's Borrower Help Centers or by calling the Borrower Help Network at 877-300-4179.  You can also visit the Consumer Financial Protection Bureau's website to find a housing counselor in your area.
All 50 states and the District of Columbia have implemented state-specific relief measures for homeowners affected by the COVID-19 pandemic. Check your state's government website for the latest COVID-19 information, resources, and guidance.
If you are facing financial hardship, help is available. For more information on COVID-19 housing relief, visit My Home by Freddie Mac®.