In a competitive housing market, you may be tempted to waive the home inspection to make your offer more appealing. Although this could move your offer closer to the top of the pile, home inspections are important in helping you understand the property's condition — and the results could help you negotiate on the price.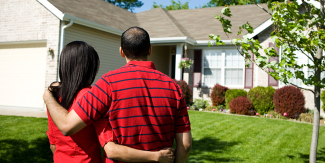 Let's take a closer look at home inspections and home inspection contingencies to help you determine the right move for you.
What is a home inspection?
A home inspection provides you with a more comprehensive picture of your potential investment, and it's strongly recommended as part of the homebuying process.
Hiring a certified professional to perform a thorough home inspection is the best way to determine if there are any underlying issues or potential problems with the property before they become bigger, costlier issues for you.
In case the inspector uncovers major issues, it's wise to have a home inspection contingency so that you can ask the seller to make repairs, negotiate the sales price — or be able to walk away without losing money.
Don't confuse a home inspection with a home appraisal. An appraisal is an opinion of the market value of a home, which includes an assessment of the property condition, that your lender will likely require to evaluate the collateral for your loan. However, a home appraisal may not reveal underlying issues that a home inspection would.
What is a home inspection contingency?
A home inspection contingency gives you the ability to change or end your offer contract without penalty if the home inspector finds issues.
With a home inspection contingency, you have the opportunity to negotiate the cost of any necessary repairs into your final contract. Or in a worst-case scenario, the contingency allows you to withdraw your offer without losing your earnest money deposit.
If the inspection finds no serious issues, you can move forward knowing you are making a solid investment in your new home.
Should I waive the home inspection contingency?
A home inspection provides a critical layer of protection for you as the homebuyer, but any contingencies can make your offer less attractive to the seller because they:
Add a layer of complexity to your offer that may extend the length of the closing process.
Could make the seller responsible for the costs of major repairs or replacements, or lose the offer altogether.
In a seller's market where homes are likely to receive multiple offers quickly, the goal is to present the seller with an offer that minimizes any uncertainty without slowing down the closing process.
Including an inspection contingency is in your best interest and is highly recommended. If you are feeling pressure to waive the contingency, you may want to propose an informational inspection as a compromise. This option will give you the benefit of a professional inspection with the understanding that the seller is not liable for any repairs.
With that said, there are other ways to make your offer appealing and competitive without waiving the inspection contingency. For example, getting pre-approval from your lender can make your offer stand out and shows that you are a serious, qualified buyer.
What is the right choice for me?
You should consult your real estate agent to determine if waiving your home inspection contingency makes sense for your specific situation.
In addition to assessing the current market conditions, you may want to consider the type of property you are investing in. For instance, distressed homes and fixer-uppers may be more likely to have significant underlying issues than newer construction. It will be up to you and your agent to determine if you are comfortable assuming the risks associated with waiving the inspection contingency.
Even though home inspections are strongly recommended for homebuyers, it is important to note that they are not always mandatory.
To learn more about the homebuying process, visit My Home by Freddie Mac®.