Demand for homes is showing signs of slowing, but the homebuying market remains competitive. How can you navigate a hot homebuying market?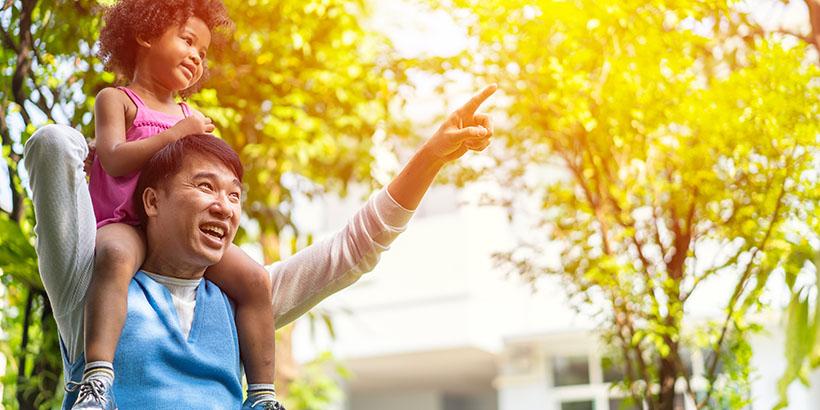 Compared to previous homebuying seasons, there are currently fewer homes for sale. And those that are for sale are more expensive than they've ever been. According to Redfin, the median asking price for a home in April neared $398,000 and the typical homebuyer's average monthly mortgage payment reached $2,288, an all-time high. Fortunately, the growth of home prices has slowed.
Freddie Mac forecasts continued strong demand for purchasing a home, even amid the highest interest rate environment in a decade. In its most recent quarterly forecast, Freddie Mac projects home purchases to increase across 2022 and 2023.
If you are planning to buy a home in the coming years, there are several things you can do to turn your dream of homeownership into a reality.
Understand Your Local Market
In a hot housing market, when many people are making offers on the same home, you may need to make a large financial decision fast. And the best way to feel confident in that decision is to do your homework ahead of time.
Before you contract with an agent or get pre-approved, you should visit your preferred neighborhoods and surf real estate websites to understand the location and list prices. How does the neighborhood feel to you? How much are homes typically listed for? How long do they stay on the market before a contract is pending? Do they typically sell for more than the list price? If so, by how much?
If you find that the price of homes is currently much higher than is typical, you may consider waiting until prices drop and are closer to where they've historically been before making an offer. If you buy a home at a top-of-the-market price, the home may lose value and you could owe more than the home is worth.
In addition, certain areas are more likely to experience specific natural disasters than others. Do your research to determine whether an area is at risk for disasters, such as flooding or wildfires, and may require additional insurance.
By doing this, you can arm yourself with critical information before you make a big decision.
Find the Right Real Estate Agent
Not only will a good buyer's agent — the professional who guides you through the process of buying a home — help you feel comfortable during what may be a stressful time, but they'll also alert you to new listings as soon as they hit the market, if not before. You'll want to choose a real estate agent you're comfortable asking questions to and who has experience and knowledge of the areas where you're looking to buy.
Collect references from friends and family members, and don't be afraid to speak with more than one agent before you make your selection.
Expect to Compromise
In a competitive homebuying market, compromise is key. Although you may have your heart set on a specific neighborhood or a home with specific features, holding out for the perfect one may result in you missing other homes that still work for you.
Knowing where you're willing to compromise — whether neighborhood or number of bedrooms — will serve you well when the homes that checks all the boxes don't come available.
Get Pre-approved
A mortgage pre-approval is a letter from your lender that tells you the maximum amount you are qualified to borrow. It is not a loan guarantee, but it signals to the seller that you are a serious buyer.
A pre-approval confirms that your credit has been verified, which can help you move faster in a competitive homebuying market.
Remember that pre-approval is the upper limit you're able to borrow, not necessarily how much you should borrow. Given your financial situation, you may want to spend less. It's important to consider your monthly costs and have money set aside for post-purchase items, future maintenance and unexpected expenses.
Make an Enticing Offer
If you've found the right home and you're ready to make an offer, your real estate agent can help you craft an offer strategy. In addition to a pre-approval, making a larger down payment also signals that you are in a strong financial position and may be appealing to the seller.
Beyond those options, you may also want to consider other ways to make your offer more enticing while not overpaying:
Be Patient
You may fall in love with multiple homes before your offer is accepted and you become a homeowner. It's important not to give up or make a desperation bid.
By doing your homework ahead of time, having a pre-approval in place and a strategy to sweeten the deal if necessary, you're ready to make a strong offer that sets you up for successful long-term homeownership.
To help you prepare for homeownership, consider reaching out to a housing counselor. They can help you assess your financial situation, educate you on the homebuying process, provide budget guidance and more. To find a HUD-certified housing counselor near you, search our Borrower Help Centers. 
For more information about the homebuying process, visit My Home by Freddie Mac®.