When there are more buyers than homes for sale and bidding wars are commonplace, a personalized letter could help you seal the deal.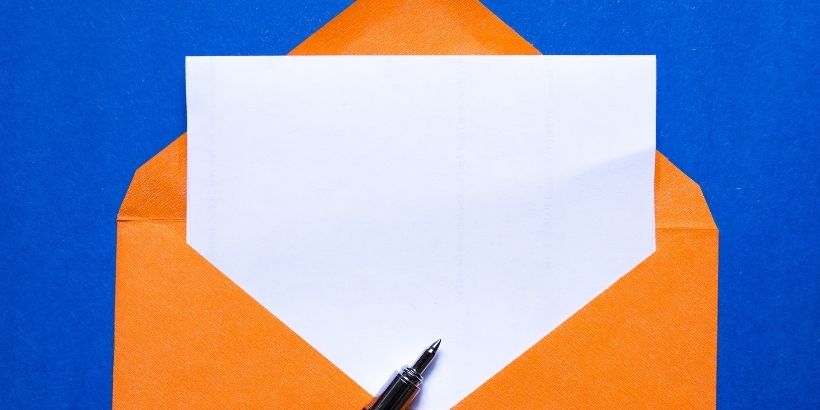 As you're writing an offer cover letter, keep in mind that you want to make the seller feel a personal connection to you. Before you put pen to paper, use what you observe from your visit through the home to figure out what's important to them and where you can relate. Remember that the seller likely has an emotional attachment to the home, and they'll want to be sure that whoever buys it will enjoy and care for it in the same way.
Here are some basic steps to compose a letter that will help you stand out from other potential buyers.
1. Introduce yourself
Start your cover letter with a friendly greeting and a little bit about who you are. This section should be brief and include only a few key bullet points (for example: your family size, where you're moving from and why you are moving now). You'll be able to weave in other details about yourself (such as your interests and how you plan to use the home) in other sections of the letter.   
2. Tell them what you like about the home
Be specific. Mention anything you noticed that has been upgraded or unique characteristics that stood out. Did you love the kitchen countertops? Is the lawn in immaculate condition? Did the feature wall in the living room catch your eye? Chances are the things that you love about the home are the same things they love, too.
Now is a great time to mention your interests, hobbies and lifestyle as they relate to the home. Maybe the extra storage space in the garage is perfect for your bikes. Your child already loves the bedroom upstairs. The pantry is ideal for storing your cooking and baking supplies.
Do compliment the home. Do not talk about your plans to change the home. Assume that the seller loves and is proud of it as it is.
3. Explain your offer
Tell the owners you are pre-approved (when you're in a seller's market with lots of competing offers, it's important to be pre-approved for a loan) and that you are prepared to close as quickly as possible. If other buyers are offering more than you are able, explain why your offer is low and what you can do to stay competitive (for instance, if you are willing to drop some or all contingencies or pay in cash).
4. Be sincere
Just as no two homes are the same, no two dear seller letters should be identical. Don't worry about what you're "supposed" to say. Just focus on the real reasons you've decided on this home. Remember: other bidders will likely be writing letters, too. The best approach is to be honest, tap into your feelings and write from the heart.
5. Don't get too personal
Being sincere does not mean oversharing. Buying and selling a home is still, at its core, a business transaction. Avoid sharing details or personal stories that you wouldn't tell a stranger. Stay positive in your tone and close with a blanket statement about how much you enjoy the home and appreciate their consideration.
Do you need a dear seller letter to buy a home?
Writing a letter to the seller is not a requirement to get a home. It's simply an added measure you can take to help your bid stand out, especially when there are many potential buyers. It's important to note that a letter to the seller isn't likely to overcome a higher offer or one that has fewer contingencies. But if the seller is deciding between two very similar offers, a letter could help tip the scales in your favor.
Are you looking to buy a home in a hot seller's market? Read also: 3 Strategies to Win a Bidding War. And for more information about buying a home, visit My Home by Freddie Mac®.